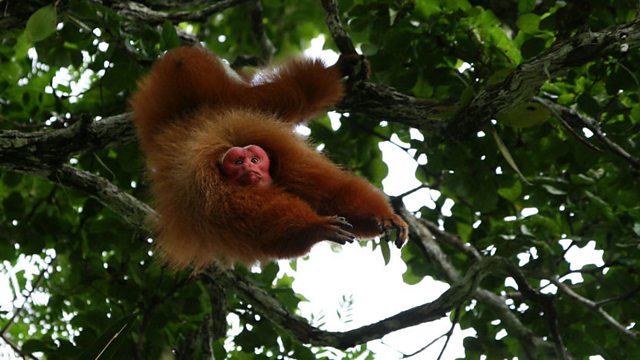 Uakari: leap of faith
Struggling to film uakaris living high in the tree-tops, Chadden Hunter finally gets a glimpse of their spectacular aerial trapeeze act.
Chadden was part of the BBC Natural History Unit Life team.
Four years in the making, this 10-part series is narrated by David Attenborough and will be shown on BBC One in autumn 2009.