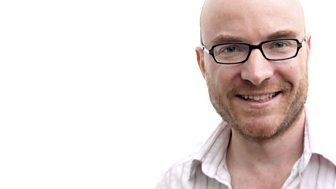 Mark Punter
Join Mark Punter every Sunday afternoon for Vintage Vinyl - a selection of the best music that was released on vinyl between the 1960s and 1980s that's played from a record player in the studio!
There's also a mystery voice and two mystery years to guess, plus each week Mark brings you an interview with an Essex born/based singer or musician.
About the programme
Join Mark Punter from 1130am every Sunday morning for the Big Quiz of the Week (12midday-1pm) and the Request Hour (1-2pm) The listen again programme is a repeat. Please listen carefully as our phone lines may have closed and you may still be charged.

There's some great features in Marks programme too, including the crossword clue, sax on Sunday and a tiny titter.

During the programme Mark will announce when the lines have opened and closed for the quiz. The number to call in on is 0300 200 40 41 (local rate).