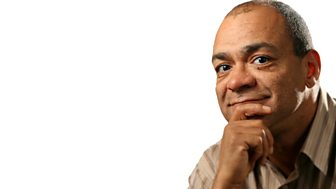 BBC Introducing in Gloucestershire
I've a passion for new, shiny things…like the latest computery gadgets, new places to see, things that smell new like freshly laminated paper…but most of all, I love new music!!
If you're making it, I'll play it, on my show for unsigned, undiscovered and under the radar music - BBC Gloucestershire Introducing...
Catch BBC Gloucestershire Introducing... every Saturday from 5:30pm to hear the tastiest cuts from the county's up and coming artists, interviews with the people behind the music and the gig guide for who to see play live, and where.
YOUR MUSIC
So if your music is...
ORIGINAL: i.e. completely your own with no uncleared samples
UNSIGNED: Unless you're on your own label or a small local label
BLEEP FREE: It's a family show! We don't like having to bleep out naughty words, so please do it yourself or better still, spare the X-rated content for your most dedicated fans…!!!
On demand
This programme is not currently available on BBC iPlayer Radio
On radio
There are no upcoming broadcasts of this programme
Last on