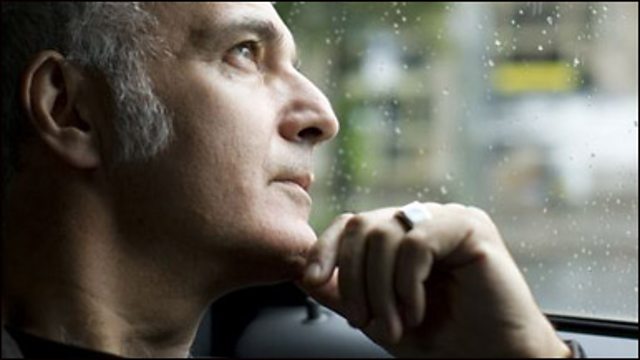 The Strand - Tuesday 20th October 2009
The best of the world's arts, film, music, literature and music brought to you every day. Presented by Mark Coles.
Ludovico Einaudi
The pianist and composer click Ludovico Einaudi talks to Mark Coles about the inspiration behind his latest album Nightbook and why he thinks of it as his dark side.
Ludovico Einaudi will be touring the UK and Europe in Oct/ Nov 2009 and performing at London's Royal Albert Hall on 2nd March 2010.
Ludovico Einaudi's new album Nightbook is available on the Decca Records label.
Tales From the Golden Age
The final 15 years of the Ceausescu regime were the worst in Romania's history. However the propaganda machine of that time referred without fail to that period as "the golden age". Tales From The Golden Age is a new film about the most popular urban myths of the period by the Romanian director Cristian Mungiu. Filmed as a series of shorts the whole work aims to show the absurdity and harshness of life in the mid-80s with such titles as The Legend of the Chicken Driver and The Legend of the Zealous Activist . Cristian Mungui's previous film 4 Months, 3 Weeks, 2 days won the prestigious Palme d'Or at Cannes in 2007.
Fela on Broadway
The hit musical about Nigeria's greatest musical hero Fela Kuti comes to Broadway and we talk to lead actor Kevin Mambo.
Flinto Chandia
Zambian's best known sculptor, Flinto Chandia, takes the Strand on a tour of his boyhood home and remembers the artist who inspired him by secretly drawing on the sides of houses in the middle of the night.
Last on
Wed 21 Oct 2009
11:32

GMT