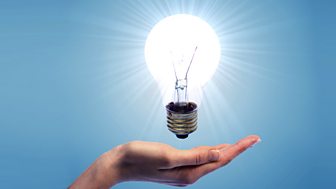 The Forum
Bridget Kendall presents an ideas discussion show which tackles the big questions of our age with some of the world's most eminent minds.
What is Rhythm?
Anthony Sayer writes:
Rhythm
is often thought of as 'being in time'. I think rhythm is best defined as 'flow'. Time, like circles and straight lines, is a human concept with no basis in real life. Imagine a Beethoven sonata realised by a computer, everything in perfect time according to the written score. It would sound awful, dead, meaningless and lifeless. Rhythm is the indefinable constant variation of time, timbre, and pitch that creates a sense of inevitability for every note, pause, and phrase. This is the element into which everyone can tune, and which brings an interpretation to life. According to mood, event – the ingredients of life – no performance will be repeatable. Change – flow – is the basis of rhythm.
Top Ten Texts of all Time?
David Cooper comments on Paul Vigna's
60 Second Idea
: I think it's a mistake to choose ten books for other people - I have an intense dislike of most of the books mentioned by Paul Vigna, so it would annoy me having them on my machine. It would be much better to have the first few chapters of a hundred books so that you have a better chance of finding ones that you might actually appreciate, and then you could download the rest of the ten that appeal to you the most. If I was to suggest books to go into such a list of a hundred, I'd restrict myself to these four: Seven Years in Tibet (Heinrich Harrer), Wild Swans (Yung Chang), Arabian Sands (Wilfred Thessiger), Through the Jungle of Death (Stephen Brooks)
A Ring to Catch Your Ideas?
David Cooper comments on
Claudia Roda's 60 Second Idea
: It's very hard to forget your best ideas, but there are a lot of lesser ones that you need to catch, so keep a notebook at the ready, and especially by the bed, because it's on the way to sleep that a lot of good ideas appear, and they are at great risk of being lost if you fall asleep without making a note about them first.
Meet the presenter: Bridget Kendall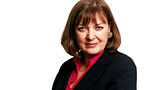 She is a BBC diplomatic correspondent and has been since 1998
She was a foreign correspondent in Moscow (1989-94) and Washington (1994-98)
The first woman to win the James Cameron Award for distinguished Journalism (1992)
In 1994 she was made an MBE
Speaks fluent Russian and French