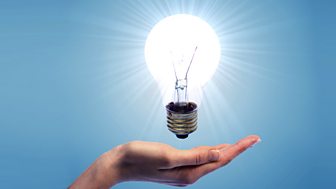 The Forum
Bridget Kendall presents an ideas discussion show which tackles the big questions of our age with some of the world's most eminent minds.
Does walking help your imagination fly?
A response to Noel Salazar's
60 second idea
from Jude Kirkham in Canada:
[Walking] does have quite the track record of stimulating thought, but my misgiving springs from the fact that not all thought is enjoyable or positive.  I periodically try to get my mental juices going with a quick late-night jaunt through the city, and as often as not find myself tortured by painful memories that refuse to be silenced once awoken.  For many years I was a member of a Japanese animation website called Hongfire, and my tagline was Dante's observation that "there is no greater torment than the remembrance of happier times".  In other words even the ostensibly positive incidents of my past serve as the basis for a more refined agony.  Making this compulsory has echoes of the "Sun Fun Days" enforced on me in elementary school at the behest of a well-meaning principal.  I lingered in the library during lunch hour not out of desire to turn into a mushroom, but because unlike the playground I was safe from assault there.  Being denied this security was anything but fun, and it is not the least of the recollections which haunt me while taking a stroll.  I avoid strolls now. 
A Ring to Catch Your Ideas?
David Cooper comments on
Claudia Roda's 60 Second Idea
: It's very hard to forget your best ideas, but there are a lot of lesser ones that you need to catch, so keep a notebook at the ready, and especially by the bed, because it's on the way to sleep that a lot of good ideas appear, and they are at great risk of being lost if you fall asleep without making a note about them first.
Meet the presenter: Bridget Kendall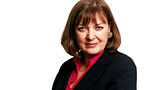 She is a BBC diplomatic correspondent and has been since 1998
She was a foreign correspondent in Moscow (1989-94) and Washington (1994-98)
The first woman to win the James Cameron Award for distinguished Journalism (1992)
In 1994 she was made an MBE
Speaks fluent Russian and French