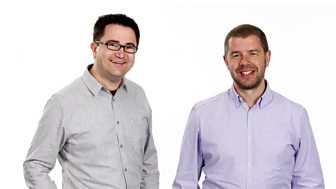 Good Morning Devon
News and features from Devon and beyond, with weather and travel every 15 minutes.
Good Morning Devon
The Good Morning Devon team brings you news and features from Devon and beyond, with weather and travel every 15 minutes, seven days a week.
All the information you need to start your day.
Contact Good Morning Devon by sending an e-mail to GMD@bbc.co.uk
Matt Woodley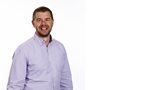 Matt is your regular host for Good Morning Devon from Monday to Friday.
"I love Devon" he says.
"It's my home, my county - and over five generations of Woodleys think so too."
Matt is proud of his Devon roots and spends every spare minute investigating all four corners of the county with his wife and two children.
The Okehampton presenter has worked on many of BBC Radio Devon's programmes since getting his foot in the door in 1991.
Matt's career highlights include having presented a 24-hour, non-stop, radio show which raised more than £30,000 in aid of the BBC Radio Devon Chestnut Appeal.
He also provided live coverage of the 60th anniversary of the Dunkirk landings, for which he won a Frank Gillard award.
"Local radio is about being part of listeners' lives and BBC Radio Devon brings the county together like no other," said Matt.
"Being part of that community is important to me."
Michael Chequer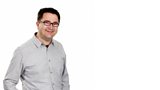 Michael presents the weekend edition of Good Morning Devon and, during the week, can be heard out and about reporting on the big stories of the day.
He was on the scene when hundreds of drivers found themselves stuck in snow on Haldon Hill and he was there when emergency services were trying to clear the North Devon link road to allow traffic through.
Each Sunday, Good Morning Devon takes a look at some of the religion and ethics stories affecting the county.
Do you have a news story?
Some of the best stories come from our listeners.
You can contact the newsroom with stories you think BBC Radio Devon should be covering by calling 01752 234511.