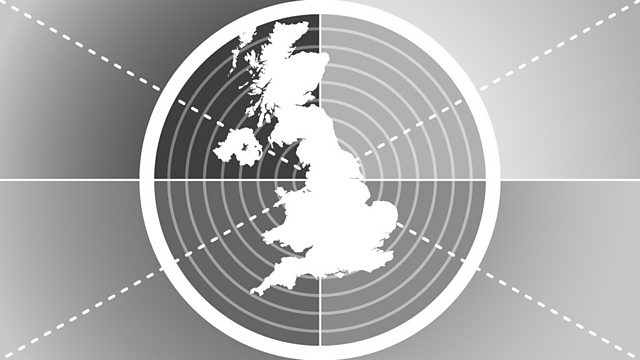 17/10/2009
The scandal surrounding the expense claims of British politicians comes back to haunt them as they return to Parliament after the summer break. Will the story ever end? The Prime Minister Gordon Brown's experiment to bring outside experts into Government has all but failed. Why is the British system so limiting: what do other countries do? And it's 25 years since the Brighton Bombing, the most serious terrorist attack on the British cabinet in modern times. Do the security precautions that have surrounded top politicians ever since get in the way of democracy? All that in Politics UK. Presented by Edward Stourton.
Yet again expenses was a hot topic as MPs returned to Parliament after the summer break. Sir Thomas Legg, who had been commissioned by the Prime Minister to examine all MPs' claims over a four-year period, wrote to every single MP laying out his findings. Some have been given a clean bill of health but others have been told to pay some money back. Senior Labour MP Tony Wright explains why this story just goes on and on.
Those who thought the expenses saga might provide some fun at the first Prime Minister's Questions after the summer break were disappointed. At the start of 'PMQs', Gordon Brown read out the names of 37 soldiers who had been killed in Afghanistan during the summer, after which no-one seemed to have much appetite for the usual political knockabout. Parliamentary sketch writers, Quentin Letts of the Daily Mail, and Ann Treneman of the Times, were watching.
Various prominent public figures from outside the political world have been invited to join Gordon Brown's 'Government of All the Talents' (commonly referred to as 'GOATS'). The idea is to bring in extra knowledge and expertise to the business of government. Yet almost all of these 'GOATS' have now left the government again. Charles Grant, of the Centre for European Reform, describes how other countries manage these matters.
This week marks the 25th anniversary of the Brighton Bomb - the attack by the Irish Republican paramilitary group, the IRA, on the hotel where most of the British Cabinet were staying, during the Conservative party conference of 1984. Lord Tebbit, at the time a Tory MP, was injured in the explosion and so was his wife. He says the memory of that dreadful night has not got softer over the years.
The Brighton bomb changed party conferences forever - indeed it marked the beginning of the sort of security that surrounds political events and politicians today. Michael Dobbs, who was a Tory adviser at the time and is now best known as a novelist, suggests that Britain has lost something as a result of this increased security protection. Others would counter that any relaxation of security is an invitation to terrorists to strike - but Michael Dobbs disagrees.
Last on
Sun 18 Oct 2009
09:32

GMT