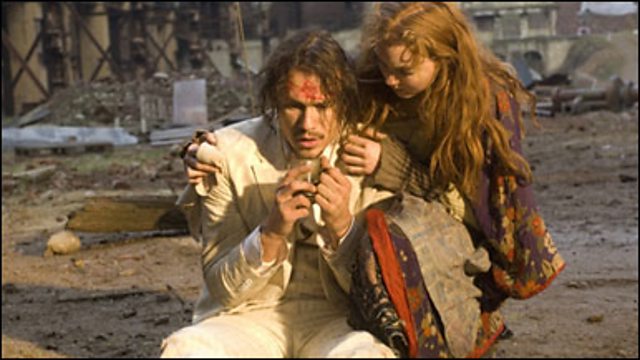 15/10/2009
Terry Gilliam: "The Imaginarium of Doctor Parnassus"
Heath Ledger puts his last filmed performance on screen this week with the release of "the Imaginarium of Doctor Parnassus". After Ledger's death Hollywood came to the rescue in the form of Johnny Depp, Colin Farell and Jude Law. Terry Gilliam talks with Mark about his plea for imaginative storytelling and his work with the movie's stars.
Frankfurt Book Fair
The Frankfurt Book Fair opened on Wednesday after weeks of tenstion and controversy. This year's focus nation at the world's largest literary tradeshow is China. Although nearly 70 writers have been sponsered to attend by the Chinese government, some dissident writers have complained that they have been banned by China from making the journey. And what's worse, others Chinese writers have complained that their invitation to speak at a symposium in the run-up to the Fair was revoked. Damien McGuinness reports from Frankfurt.
John Irving: "Last Night in Twisted River"
The best selling American author of The World According to Garp and A Prayer for Owen Meany discusses his latest novel, politcal and cultural life in North America and what happens when fact meets fiction.
The Spaghetti Western Orchestra
Mark joins the five Australian men on stage who are currently taking the World by storm with their tribute to The Wild West. The Spaghetti Western Orchestra use over 100 instruments in their show - including nail clippers, coat hangers and bicycle pumps as they perform the iconic film music written by Ennio Morricone for Sergio Leone's epic Westerns.
Last on
Fri 16 Oct 2009
11:32

GMT