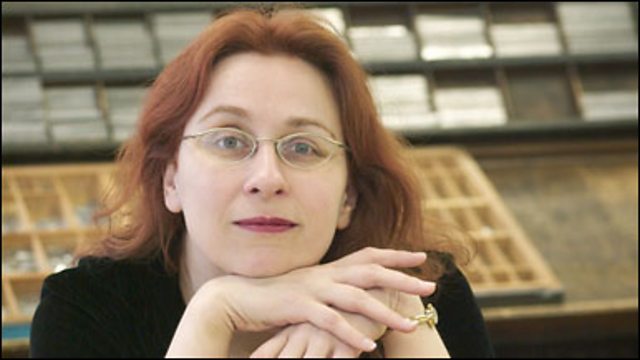 The Strand - Wednesday 14 October 2009
On today's programme: Audrey Niffenegger, Reggae Opera, Gregory Doran, Journalists and Hollywood.
Audrey Niffenegger
We talk to novelist Audrey Niffenegger, author of The Time Traveler's Wife about her new book Her Fearful Symmetry, a gothic mix of ghosts, cemetries, and family secrets.
Reggae Opera
The biggest event in the Jamaican stage calendar is the performance of the country's first reggae opera. Staged in a stadium by - and in order to raise funds for - Missionaries of the Poor, a Catholic brotherhood based on the island that runs homes for the country's elderly and sick. The event draws crowds of thousands. We hear from Kingston about the build-up and the show itself.
Why Shakespeare is a truly global playwright
William Shakespeare may be the quintessential English playwright as well as the greatest but could he actually have been a sort of international news journalist? A new book by RSC Chief Director Gregory Doran - acclaimed as "one of the great Shakespeareans of his generation" reveals a Shakespeare heavily influenced by discoveries and events from around the world.
Hollywood's obsession with journalists
The newspaper industry is in turmoil thanks to a freefall in advertising revenue and stiff competition from the internet. But, help is at hand from an unlikely source: Hollywood. Three of the big films of 2009 - State of Play, The Soloist and Men Who Stare at Goats - centre around the work of journalists. Writer and critic Joe Queenan reflects on this recent trend and considers why Hollywood loves the newspaper hack.
Last on
Thu 15 Oct 2009
11:32

GMT