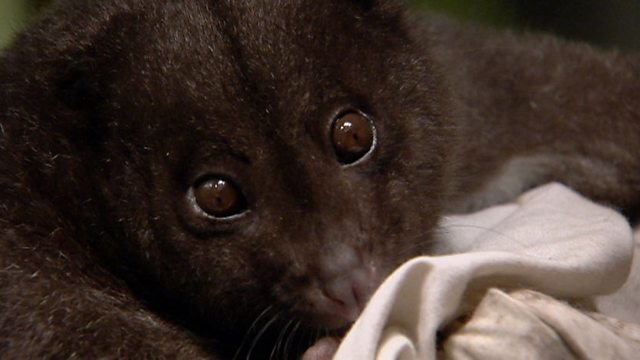 Cuscus identified
A small montane cuscus has been brought back to camp for investigation by mammal expert Kris Helgen. It has thick dark fur, an adaptation to living in the cold mountain environment of the crater. Long ago this species of cuscus found itself in the crater of Mount Bosavi and has continued to develop in isolation from its other relatives, in time becoming a sub species of the silky cuscus family.
Featured in...
Steve Backshall introduces some of his favourite video clips

Be captivated, informed and inspired by the world's wildlife.