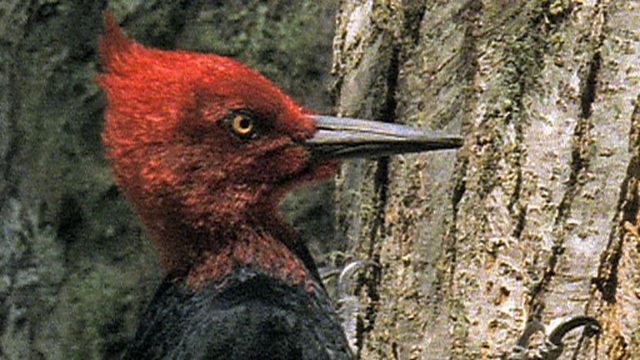 Talking to the birds
Sound is the best way to comminicate in a forest, so birds use noise to declare their territories. David Attenborough is in Tierra del Fuego National Park where he demonstrates that two taps on a tree trunk opens up communication with the Magellanic woodpecker. He taps and the woodpecker taps back. Thinking he is a rival, the woodpecker and his mate come closer to investigate and continue tapping to declare their territory. The birds end up on the tree David is tapping, and when he stops, they assume their rival has gone as they can't see another woodpecker.
Featured in...
Be captivated, informed and inspired by the world's wildlife.

David Attenborough's selection of memorable film moments demonstrating the leaps in filmmaking technology in the past 30 years and showcasing the diversity of life on Earth.