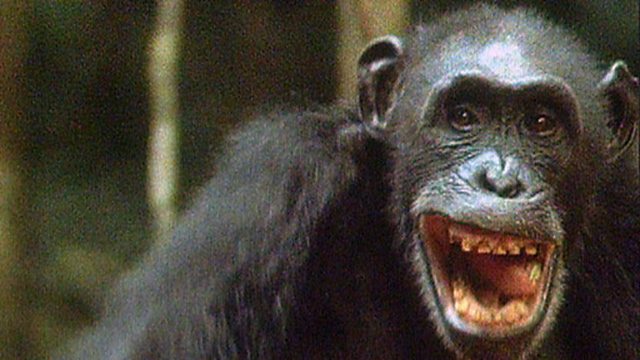 Chimps on the hunt
David Attenborough watches a chimpanzee troop in the rainforestas they begin to organise a hunt. Each male chimp plays a specific role - driver, blocker, chaser and ambusher. David follows the chimps as they catch and kill a colobus monkey. They scream with excitement at the kill and share it the spoils. David comments on how this teamwork throws light on human ancestry.
Featured in...
Be captivated, informed and inspired by the world's wildlife.

David Attenborough's selection of memorable film moments demonstrating the leaps in filmmaking technology in the past 30 years and showcasing the diversity of life on Earth.