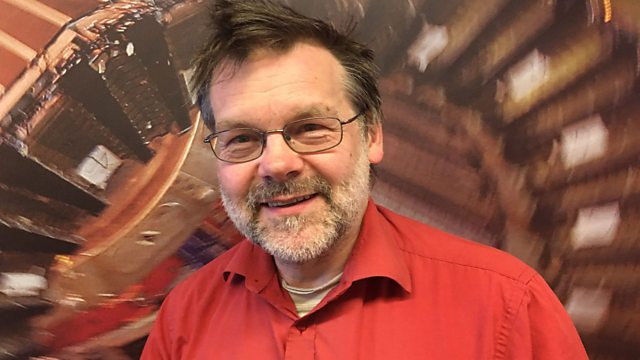 09/10/2009
The tsunami that hit the islands of Samoa, American Samoa and Tonga claimed one hundred and seventy lives. It was caused by a massive earthquake two hundred miles off the coast. Jon Stewart visits the US Geological Survey near Los Angeles in California where scientists monitor Earthquakes around the world.
Natural disasters are inevitable, the Earth is a hive of geological activity. But when does a natural hazard become a natural disaster? Professor Steve Sparks from the department of Earth Sciences at Bristol University in the UK explains.
The Hurricane season in the Atlantic is drawing to a close, and so far has been fairly quiet this year. But 2005 was a different story. Hurricane Katrina, a category 5 storm, devastated New Orleans and many nearby towns.
This year though it's the Pacific that has been hardest hit. Over the past week typhoons Ketsana, Parma and Melor have battered the Philippines, causing the worst floods in forty years. Science in Action asks Richard Black, the BBC Environment Correspondent, if global warming is to blame for these extreme weather conditions?
According to News agency reports a quarter of a million people have been left homeless because of floods in India. Other parts of India are suffering from drought.
East Africa is also suffering from extreme droughts. In Kenya, the last rains that were due in April failed to arrive and there has been no proper wet season for at least three years. Richard Black explains why.
Wild fires have raged in Greece, South Africa, Australia and the United States this year. Even this week a state of emergency was declared by California Governor Arnold Schwarzenegger when another wild fire broke out near Los Angeles. Jon Stewart went to Wrightwood in the San Bernadino National Forest to see if the fire had been brought under control.
Finally Science in Action reports on new research which seems to suggest that some types of volcano are much more unpredictable than scientists thought. Eruptions usually are preceded by weeks or even months of rumbling and minor activity. But in May last year the Chaitén Volcano in Chile erupted without any prior warning. It had been inactive for nine thousand years. Don Dingwell from the University of Munich discovered that certain volcanoes can erupt in this way.
Last on
Sun 11 Oct 2009
03:32

GMT