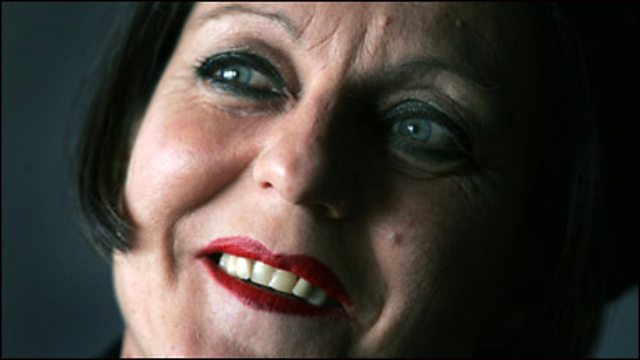 The Strand - Thursday 8th October 2009.
The best of the world's arts, film, music, literature and music brought to you every day. Presented by Mark Coles.
Nobel Literary Laureate
The Strand investigates this year's Nobel Literary Laureate, Herta Mueller. A novelist, poet and essay writer, she's best known for books like The Appointment and 1994's The Land Of Green Plums which depicts the harshness of life in Communist Romania under the late dictator Nicolae Ceausescu - in particular for German minorities who lived in fear of persecution from the regime's dreaded secret police - the Securitate (Above photo courtesy of AFP/ Getty)
MTV Africa Awards
DJ Edu joins Mark Coles for a preview of this year's MTV Africa Music Awards which are being held in Nairobi on 10 October.
Chielo Zona Eze
Imagine an African afterlife where God puts the Zimbabwean president on trial. The judges are long-dead heroes of African culture and politics. The witnesses are ordinary Zimbabweans. What do they say? How will he defend himself and what will be the verdict? This is the scenario of Chielo Zona Eze's new novel The Trial of Robert Mugabe. Find out more on The Strand.
Chielo Zona's book - The Trial of Robert Mugabe - A Novel is published by Okri Books Inc.
Maharaja
This week at the Victoria and Albert Museum in London a major new exhibition opens about the Maharajas and the Royal Courts of India. The show includes over 250 precious paintings and art works - including a vintage Rolls Royce and lifesize model of an elephant and is being seen as a triumph of cultural co-operation between India and Britain.
Last on