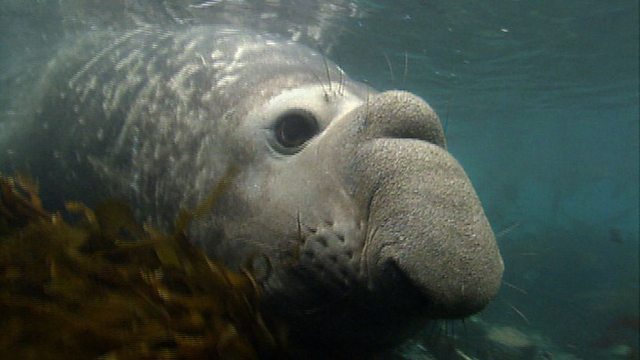 Bull beachmasters
A gathering of elephant seals extends 2 miles along the beach. These females have returned to land for the breeding season and are presided over by a single male, the beachmaster. Each beachmaster has his own harem of perhaps 100 females and he has to battle other males many times a day to keep control of his patch and the females on it.
Featured in...
Watch the best clips of David Attenborough's films from the polar regions for over 30 years.

Be captivated, informed and inspired by the world's wildlife.

David Attenborough's selection of memorable film moments demonstrating the leaps in filmmaking technology in the past 30 years and showcasing the diversity of life on Earth.