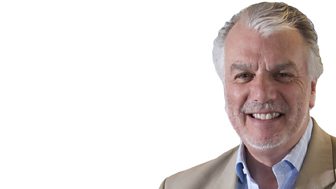 Stuart Linnell At Breakfast
The road safety charity Brake says almost a quarter of men, and 1 in 6 women, have risked catastrophic head on crashes by overtaking on rural roads.
Reporter Carrol Weston talks to Richard Clutterbuck whose horse Linford was killed when he was inolved in a head-on collision while riding along the Braybrooke Road in Great Oxenden.
Stuart talks to Franki Hackett from Brake, to Jo Woollard, who keeps horses at stables along the A428 near Althorp, to Richard Eaton, Driver Education Officer for Northamptonshire Police, and to John Norrie from Northampton Advanced Motorists.
Plus:
* Kettering General Hospital says its achieved a national target to increase organ donations from deceased patients
* Washbrook Farm in Aston-le-Walls stages horse trials for 500 entrants with just a few days notice after an event in Herefordshire fell victim to the weather
* small business owners from Northamptonshire attend a networking event in Kettering
* youngsters attending the Infuse Youth Cafe in Wellingborough join police and others to carry out a week of cleaning, starting with Glen Bank in the town centre
Radio Northampton goes digital
BBC Radio Northampton is now available on DAB Digital Radio.
New transmitters at Geddington, Northampton and Daventry take local digital radio coverage to 97% of households, bringing local digital radio to 675,000 listeners in the area for the first time.
Broadcast Minister Ed Vaizey said: "Boosting local coverage for Northamptonshire means the excellent range of local DAB digital radio stations can be received by even more listeners, at home and in their car."
Many listeners in these areas already have a digital radio and listen to national digital commercial and BBC stations, but until now they have been unable to listen to their favourite local radio stations on DAB.
Jess Rudkin, Managing Editor of BBC Radio Northampton, says: "We are delighted that BBC Radio Northampton will be available to listeners on DAB for the first time, bringing local news and stories to our listener with the digital benefits of easy tuning and scrolling information. We're also really pleased that we'll be able to offer more choice of commentaries on busy match days."
How to receive us


You'll need to retune your digital radio. Just refer to the instructions for your particular radio on how to re-tune, delete old station labels and reset your presets.
Alternatively, most digital radios can be retuned by pressing the 'auto-tune' or 'auto-scan' button. For more information visit 
getdigitalradio.com/retune
. The BBC is not responsible for the content of external websites.