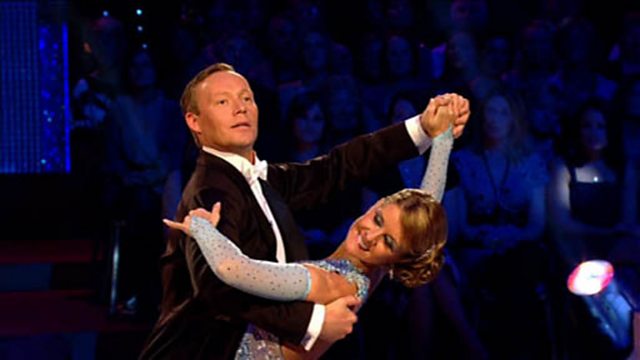 Week 1 : Ricky Groves' Waltz
Former EastEnders actor Ricky Groves and his dance partner Erin Boag perform their first dance in Strictly Come Dancing 2009 - a waltz to the tune "What'll I Do?", as performed by Alison Krauss.
In the first show of the 2009 series of Strictly Come Dancing, the eight celebrities in Group A - Chris Hollins, Ali Bastian, Lynda Bellingham, Joe Calzaghe, Ricky Groves, Martina Hingis, Jade Johnson and Rav Wilding - took to the floor to perform their Ballroom routine.
The second episode, again featuring the same 8 celebrities, was broadcast the following day and featured the couples performing a Latin routine.
After the judges and the public had spoken, two couples faced the dreaded Dance-Off: Rav Wilding and his partner Aliona Vilani, and Martina Hingis and her partner Matthew Cutler.
Sadly, the judges decided that Martina would be the first celebrity dancer to leave Strictly Come Dancing 2009.
What did you think of the result? Why not join in the discussion on our message boards? Go to: www.bbc.co.uk/strictlycomedancing/chat