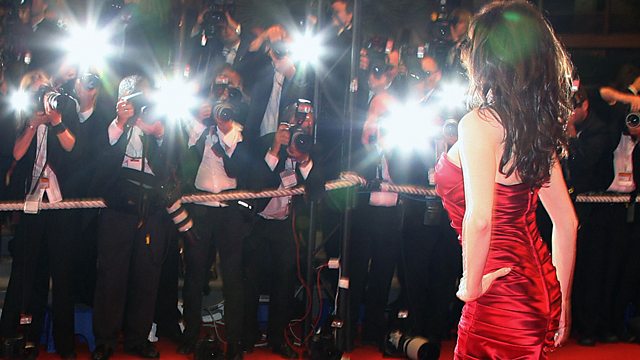 The Strand - Tuesday 6th October 2009.
The best of the world's arts, film, music, literature and music brought to you every day. Presented by Mark Coles.
A Serious Man
Film critic for New York's Entertainment Weekly, Owen Glieberman, reviews A Serious Man; The Coen Brothers enigmatic and biographical new film set in a Midwestern Jewish community.
Van Gogh Letters
Vincent van Gogh's letters have long been prized as some of the most valuable documents in the world of art. Now a ground breaking historic publication, Vincent van Gogh: the Letters brings together his entire correspondence along with his sketches and notes in six volumes to reveal a complete picture of the artist and writer. On Friday 9th October the Van Gogh Museum in Amsterdam celebrates with a new exhibition dedicated to the project.
Van Gogh Letters.
Vincent van Gogh: the Letters. The Complete Illustrated and Annotated Edition is published by Thames & Hudson.
'Van Gogh's Letters: The Artist Speaks' runs from October 9 2009-January 3 2010, click Van Gogh Museum, Amsterdam.
'The Real van Gogh: The Artist and his Letters' shows at the click Royal Academy of Arts, London from January 23-April 18 2010.
Teza
The award winning film Teza provides an epic sweep of Ethiopia's recent political history and it won the top prize at the FESPACO film festival at Ouagadougou earlier this year. Teza, which means Childhood or Morning Dew in Amharic, took 15 years to produce and is being viewed as an important milestone for Africans seeking to reclaim their history and find a voice of their own. The film's Ethiopian director Haile Gerima now lives in Washington along with Amercia's largest Ethiopian community. Jane O'Brien reports from Washington.
It's been a wonderful co-operative piece of work to fuse together the 'to the beat' perfection required for a 75 piece symphony orchestra to function properly and the extemporising tradition of nine Qawwalli singers paying tribute to the life and work of Ustad Nusrat Fateh Ali Khan. Mark Coles talks to City of Birmingham Symphony Orchestra conductor Michael Seal and to Ustad Rahat Fateh Ali Khan, Nusrat's nephew, successor and Qawwalli singer. That's 'Remembering Nusrat' on The Strand.
And Tune into the BBC Asian Network, this Thursday when you can hear the Remembering Nusrat Concert Tour in full and also hear a series of programmes about the life and work of Nusrat Fateh Ali Khan.
Nusrat Day on the click BBC Asian Network.
Last on