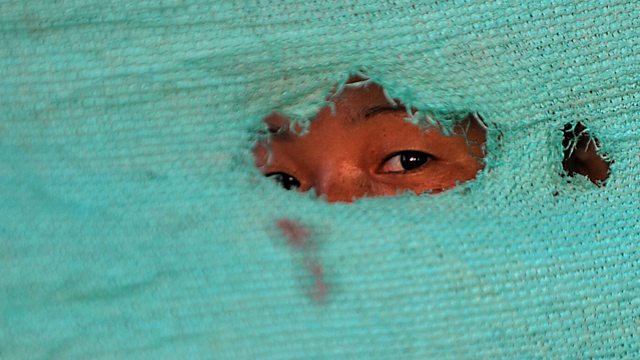 Outlook
ZLATA FILIPOVIC
Violence and exploitation are a harsh reality in the lives of many children around the world. That's the finding of a new report from UNICEF. It has set up a network of high profile people who suffered from the effects of war in their childhood to act as advocates for the millions of other silent victims. One member of that network is Zlata Filipovic, who wrote a celebrated diary of life as a child during the siege of Sarajevo in the 1990s.
LA DOLCE VITA
Half a century ago many Italians were shocked by the film "La Dolce Vita" which poked fun at Italian society and especially the dreams of a "sweet life". Emma Wallis has been exploring how life has changed since the production of Fellini's film. She has visited two communities which offer an alternative version of the "sweet life". In Tuscany, Nomadelfia is a community founded by a Catholic priest, and the commune of Damanhur is based at the foot of the Alps, with temples cut deep into the hills.
EYES MONTAGE
In Paris, a celebrated artist known only as "JR" has wrapped the Ile Saint Louis which sits in the Seine in the heart of the French capital in giant posters of pairs of eyes. These eyes belong to women in many of the world's trouble spots.
Last on