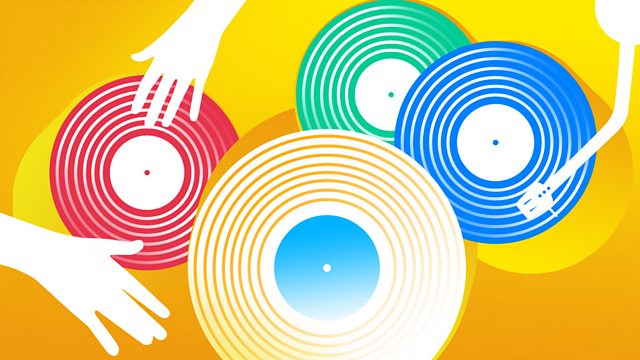 26/09/2009
The Great Pretender was a No.1 hit for The Platters in the 1950s and was subsequently covered by a number of well known musicians but perhaps no more imaginatively than when jazz trumpeter Lester Bowie recorded it in 1981. As befits a founder of the Art Ensemble of Chicago famous for wearing a white lab coat on stage, Lester transforms the original 3 minute track into an experimental musical journey which lasts over 15 minutes.
The Guinean saxophone player Momo Wandel Soumah was equally inventive in his playing and in marrying American jazz with the heritage of his own region. Momo told American guitarist and writer Banning Eyre: "I wanted to have jazz in my sound, but to associate it with folklore. Because I could hear something of jazz in my musical territory here. Every time I heard a jazz record, I thought that's a rhythm from here. There is the tam tam, the gingou, the little doun-doun."
As this is a programme devoted to the music of dreams, it seems an appropriate occasion for another outing of Gulaguajira by Les Triaboliques, not just because of their album's title – rivermudtwilight – but also because they call themselves 'diabolos of dusk-core'. If you are a regular listener to the World Of Music, you won't need to be reminded who the 17 Hippies are: the name of this week's track, Son Mystere, could well serve as a subtitle to the whole programme.
Cuban music played a pivotal role in the development of 20th century West African music so it's fitting that Charlie ends his playlist with a recording of Ernesto Lecuona performing his own Malaguena.
Tracks played in this week's programme:
Country: USA
Title: The Great Pretender
Artist: Lester Bowie
CD Title: The Great Pretender
Label: ECM
Cat. Number: 1209
Country: Guinea Conakry
Title: Toko
Artist: Momo Wandel Soumah
CD Title: Afro Swing
Label: Fonti Musicali
Cat. Number: FMD 217
Country: UK
Title: Gulaguajira (I, The Dissolute Prisoner)
Artist: Les Triaboliques
CD Title: rivermudtwilight
Label: World Village
Cat. Number: 468088
Country: Germany
Title: Son Mystère
Artist: 17 Hippies
CD Title: Heimlich
Label: Hipster
Cat. Number: HIP 012 LTD
Country: Cuba
Title: Malaguena
Artist: Ernesto Lecuona
CD Title: Cuban Originals
Label: RCA
Cat. Number: 74321 69937 2
Last on
Mon 28 Sep 2009
02:32

GMT