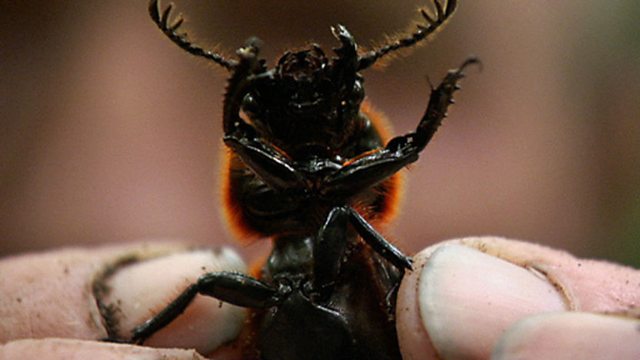 Talking beetles
Fallen branches of rotting wood are a haven for many species. George McGavin breaks one up to see what's inside and discovers a Bess beetle. Also known as a talking beetle, the Bess beetle communicates to others of its kind inside the dark log by squeaking.
Featured in...
Be captivated, informed and inspired by the world's wildlife.

The most fantastic moments from a year of wildlife programming from the BBC.