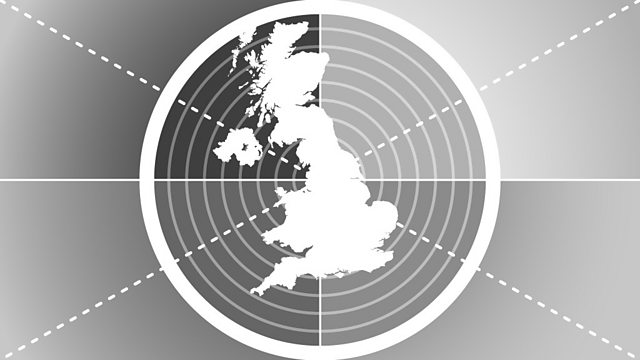 19/09/2009
This was the week in which Prime Minister Gordon Brown finally admitted the word " cuts" into his vocabulary of economic policy. But as always the devil is in the detail: where will the cuts come and who will bear the brunt of them? General Secretary of CPS union Mark Serwotka thinks the less well off are paying for the mistakes of the bankers while Matthew Eliott of the Taxpayers Alliance thinks politicians, bankers and bureaucrats are all to blame for the unprecedented national debt crisis. On the political front what room for manoeuvre do the politicians have ? Daniel Finklestein of the Times and Steve Richards of the Independent discuss what might be in the Chancellor's pre budget statment later this year. And on the first anniversary of the collapse of Lehman brothers we ask Allister Heath of City A.M if banks should be allowed to fail. All that in Politics UK.
It was in his speech to the TUC conference in Liverpool that Gordon Brown finally admitted the need for public spending cuts. But the Trades Unionists were not pleased, and perhaps there was no-one in the audience quite so dismayed as Mark Serwotka, leader of the Public and Commercial Services Union, many of whose members are now seriously worried about their futures.
On the other side of the argument the case was made for swinge-ing cuts this week in a new book co-authored by David Craig and Matthew Elliott of the Taxpayers' Alliance, under the punchy title: Fleeced! How we've been betrayed by the politicians, bureaucrats and bankers…and how much they've cost us. Three trillion pounds sterling in all. We talked to Matthew Elliott.
Now that both main parties are pledged to cut spending, what is there left to argue about in the run up to the general election? For some predictions on the tone and content of the political debate to come, we consulted Steve Richards of the Independent and Daniel Finkelstein of the Times.
This week marked one year since the collapse of the investment bank Lehman Brothers precipitated the global financial system into chaos. Since then we've heard from every kind of expert about how important it is that such events never happen again. Allister Heath, Editor of City A.M takes a different and rather unusual line - it's good to let banks fail.
Last on
Sun 20 Sep 2009
09:32

GMT