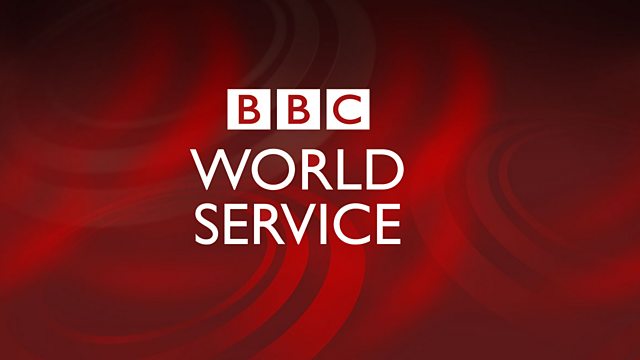 The vital green
Mark Tully explores the many-shaded nature of Green, from green imagery in myth, literature, art and faith, to green's crucial biological function as 'the cornerstone of all life on Earth'.
The readers are Adjoa Andoh, Janice Acquah, Frank Stirling and David Westhead.
MUSIC
Music 1: Third movement from Viridian composed by Richard Meale and performed by the Adelaide Symphony Orchestra. Available on the CD Meale: Symphony No.1, Viridian, released by ABC Classics.
Music 2: 'Forty Shades of Green' performed by Johnny Cash. Available on the CD 20 Foot-Tapping Greats, released by Columbia.
Music 3: 'Rejoice in the Sun' performed by Joan Baez. Available on Silent Running OST, released by MCA.
Music 4: 'Introduction and Fugue (With the Fresh Sweet Herbage Under Foot)' composed by Paul Hindemith and performed by Wiener Symphoniker. Available on the CD For Those We Love (Requiem), released by Orfeo.
Music 5: '(Nothing But) Flowers' performed by Talking Heads. Available on the CD The Best of: Once in a Lifetime, released by EMI.
Music 6: 'IV Green' from A Colour Symphony composed by Arthur Bliss and performed by the Ulster Orchestra. Available on the CD A Colour Symphony, released by Chandos.
READINGS
Reading 1: 'Variables of Green' written by Robert Graves. Available in the Collected Poems (1938), published by Penguin.
Reading 2: 'Green Sussex' written by Tennyson. Published by Faber.
Reading 3: Radical Amazement written by Judy Cannato. Published by Sorin Books.
Reading 4: 'Ideogram for Green' written by Alice Oswald. Available in the book Woods etc.
Reading 5: Sir Gawain and the Green Knight translated by W.R.J. Barron, published by Manchester University Press.
Reading 6: 'Alone in the Woods' written by Stevie Smith. Available in the book, Beneath the Wide Wide Heaven, published by Virago.
Reading 7: 'Fern Hill' written by Dylan Thomas.
Last on
Sun 13 Sep 2009
21:32

GMT