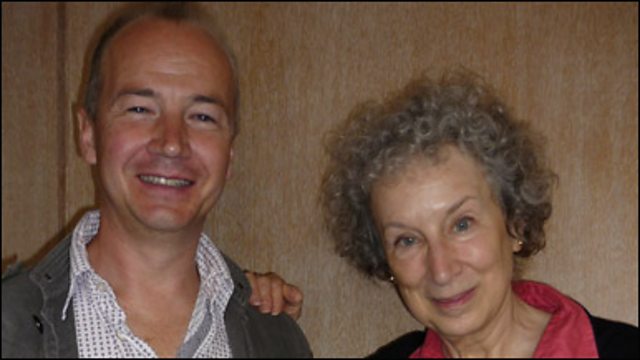 The Strand - Monday 7th September 2009.
The best of the world's arts, film, music, literature and music brought to you every day. Presented by Mark Coles.
Margaret Atwood
The award winning writer Margaret Atwood discusses why she's chosen to create a literary performance from her latest novel The Year of the Flood.
You can also hear Margaret Atwood on The Forum (Sept 12th/13th) where she discusses how we can only save the world if we believe it to be sacred - arguing that there is a role for organised religion to promote environmentalism among believers.
The Year of the Flood is published by Bloomsbury.
Venice Film Festival
The 66th Venice Film Festival, the oldest in the world, opened last week and runs until Saturday. Hollywood's A-list are in town, including the likes of Nicolas Cage, George Clooney and Eva Mendes. 24 films are competing for the event's big Golden Lion prize so we report from the Lido to find out what's hot this year and to hear the latest news from the Venice Film Festival with film critic Lee Marshall.
Betting on books and music.
This week sees the announcement of the Man Booker shortlist, Britain's top literary prize. The award has already made headlines with Hilary Mantel's book on Thomas Cromwell going from being a mid-ranking outsider to odds on favourite. The bookmaker William Hill said it had "never seen a betting pattern like it". We speak to its spokesperson, Graham Sharpe, who also fills us in on the latest odds on the Mercury Music Prize, which announces its winner on Tuesday.
The Museum of Finance
New York's Museum of Finance has reported a rise in visitor numbers to about 200 a day - nearly double what it was last summer. The attraction? A new exhibition called Tracking the Credit Crisis that charts the road to America's latest economic crisis. The Strand's Andrew Purcell goes along to see what it's all about.
Last on