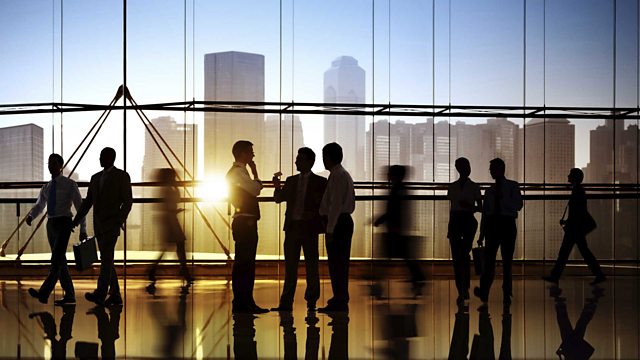 Loan sharks
We take you to the capitalism's dark side. As people lose jobs and wages, they turn to loan sharks. We have the heart-breaking tale of a mother who's son committed suicide when a small loan spiralled.
Plus, will you rejoice at raw American capitalism again - or just chuck it in the bin?
In our Taking the Pulse of teh Global Economy series, we're gauging the changes wrought by the worldwide financial crisis.
One thing that's happening is that the darker side of capitalism is emerging. In countries as far apart as Britain and Malaysia, the authorities are reporting a rise in loan-sharking - illegal lending at huge rates of interest.
When we say huge rates of interest, we mean it. In Britain, a loan-shark's just been jailed after cases were revealed in which one woman ended up paying a total of $150,000 after borrowing $1,000. And a case has just come to light of a rate of interest that worked out at 2,437%, all of course, under the ultimate threat of violence.
One mother told us how her son committed suicide when he borrowed money and it all spun out of control.
It's obviously hard to quantify the rise of loan-sharking, as Tony Quigley, the chief of one of the big anti-illegal-money-lending investigation teams in Britain, explained.
We've been taking the pulse of the world's economy over the past week, trying to work out what's really changed because of the financial crisis.
It's a good question to ask at the moment because in many places the recession does seem to be ending. There are glimmerings in the dark. The economies of France and Germany, the engines of Europe, are now growing. In Washington on Wednesday, the Fed's policy-making committee said: "Economic activity is levelling out" and that in Fed-speak is optimism.
But, a glimmer does not a Summer make. A glimmer in the gloom does not mean the dawn of the old world. Think of Japan where a dismal economy persisted for a decade. It is a lesson our commentator Irwin Stelzer reflected on.
As Irwin indicated, we're into the realms of belief not science - of values not empirical measurement. To discuss this question of economics and belief, we brought together two people with very different perspectives. Vinod Shetty is a labour lawyer in Mumbai, and Alpesh Patel is what you might call a serial entrepreneur, having started and established five companies since 1997. He's also the founder of a hedge fund, Agile Partners Asset Management.
We asked them where they thought the great turmoil leaves the idea of capitalism.
Last on
Fri 14 Aug 2009
07:32

GMT