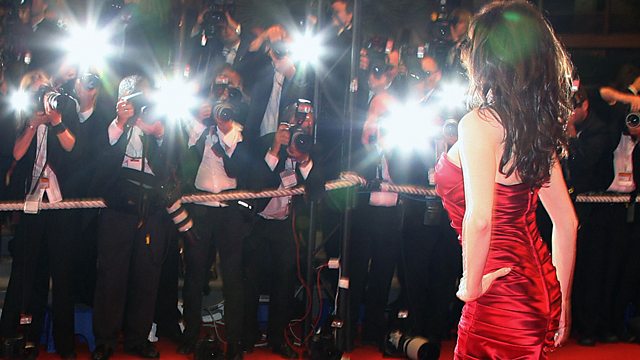 The Strand - Saturday 8th August 2009.
The best of the world's arts, film, music, literature and music brought to you every day. Presented by Mark Coles.
Rankin
From Madonna to the Queen to the model Kate Moss, the British photographer Rankin has photographed hundreds of celebrities and public figures and in the process has become one of the biggest names in the profession. Now he has decided to turn his lens on ordinary people - everyone from refugees in the Democratic Republic of Congo to members of the public who have walked into his studio from off the street. At a major retrospective of his work, Rankin tells Harriett Gilbert how this latest projects have been an attempt to demystify beauty.
Persian Music
BBC presenter Behzad Bolour chooses his selection of contemporary Persian music. You can hear tracks from Take It Easy Hospital, Rana Farhan and Shahab Tolouie.
Ron Arad
Israeli-born Ron Arad is one of the most influential designers of the last 30 years. His instantly recognisable curvy "book worm" shelves and the Swarkowski crystal chandeliers that respond to text messages are just some of his designs which are a combination of playful forms and experiments with current technologies. As a retrospective of his work opens at New York's MoMA, Ron Arad discusses the way he works and where his ideas come from.
Love Aaj Kal
The latest Bollywood romantic comedy has been released to record box office takings in India - and with pre-marital sex and divorce among the themes, we ask if Love Aaj Kal is the future of Bollywood.
Cameroon writing
We examine the state of anglophone literature in Cameroon today and asks how different it is from the more prevalent francophone literature of the country.
David Goldblatt
Recipient of the 2009 Henri Cartier Bresson award, South African veteran photographer David Goldblatt is also the object of a major retrospective at the New Museum in New York. An unlicensed self appointed social critic, as he once described himself, he has documented developments in South Africa through the period of Apartheid to the present.
Musical Hotspots
This week sees the 20th anniversary of a classic British album - the debut album by the Manchester band the Stone Roses. This record was responsible for a wave of bands that started a movement known as Madchester, known for his blend of dance music and rock sensibility. This isn't the first time a city has spawned a scene or a musical movement and the BBC World Service's Charlie Gillett drops by to explain why some cities suddenly become musical hotspots.
Last on