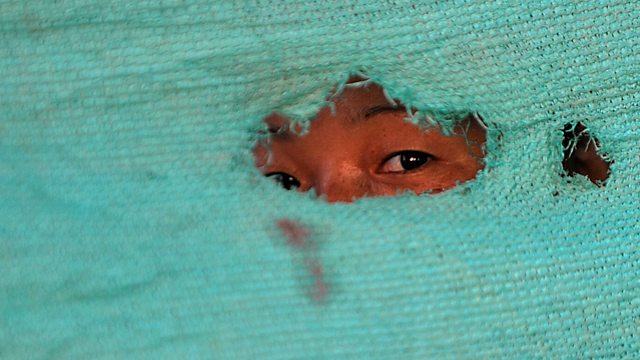 07/08/2009
Personal stories behind the news from all over the world. With Lucy Ash.
On today's programme: Middle East peace broker; a child's view of war; face-to-face with your torturer.
Alastair Crooke
Lucy Ash talks to ex-spy Alastair Crooke about the life-threatening situations he puts himself in whilst trying to broker peace in the Middle East.
War in Georgia one year on
10 year-old Anna Maria Abramia tells her Mum, Natia, what it was like to be apart from her on the day that war broke out in Georgia.
Ethiopia's Red Terror
Reporter Elizabeth Blunt tells Lucy about the story of Hirut Abebe-Jiri, who's from Ethiopia. She was tortured - and came face-to-face with the perpetrator years later in an American hotel lobby.
Last on