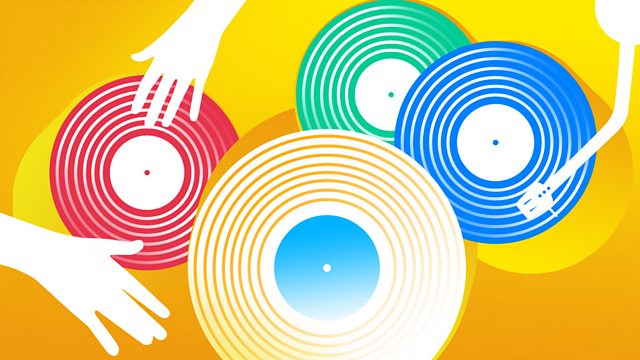 01/08/2009
Charlie begins the programme with a couple of multi-talented Americans: Roy Nathanson is a saxophonist, composer, band-leader, actor and poet with a flair for engaging titles: who else would dare to call his band the Jazz Passengers and his albums Deranged and Decomposed or I Could've Been a Drum? Allen Toussaint has a string of top hits under his belt as a producer, composer and arranger but, in a parallel career, he has always performed as a virtuoso jazz pianist and on his latest album re-visits some New Orleans classics.
It's not often that presidents establish pop bands but that's precisely what happened in Guinea Conakry after independence from France in 1958: Keletigui et ses Tambourinis was one of the groups set up under president Toure's patronage. Rapper Sister Fa is now based in Berlin but comes originally from the neighbouring country of Senegal while Juldeh Camara is from Gambia, a country entirely surrounded by Senegal. Same part of Africa but three very different musical idioms.
A tribute to the late sarod master Ali Akbar Khan accompanying the haunting voice of Asha Bhosle completes the playlist.
Tracks played in this week's programme:
Country: USA
Title: Party
Artist: Roy Nathanson
CD Title: Subway Moon
Label: Yellowbird
Cat. Number: yeb 7711 2
Country: USA
Title: St James Infirmary
Artist: Allen Toussaint
CD Title: The Bright Mississippi
Label: Nonesuch
Cat. Number: 400076
Country: Guinea Conakry
Title: Tambourinis Cocktail
Artist: Keletigui et ses Tambourinis
CD Title: Keletigui et ses Tambourinis: the Syliphone Years
Label: Sterns
Cat. Number: STCD3031-32
Country: Senegal
Title: Milyamba
Artist: Sister Fa
CD Title: Sarabah
Label: Piranha
Cat. Number: CD-PIR 2334
Country: UK & Gambia
Title: Tonio Yima
Artist: Justin Adams & Juldeh Camara
CD Title: Tell No Lies
Label: Real World
Cat. Number: CDRW 170
Country: India
Title: Guru Bandana
Artist: Ali Akbar Khan [feat. Asha Bhosle)
CD Title: Legacy
Label: Triloka
Cat. Number: 7216-2
Last on