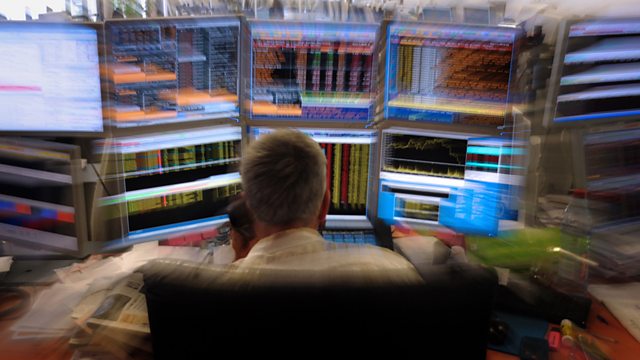 Shrinking Russia
In Business Daily today, the view from Moscow on what it means when a former superpower falls on the hardest of hard times. Can the Russian economy shrink by 8% without serious social tension?
And we hear why the recession is good news for marriage.
It's hard to imagine the economic and social tensions there must be in Russia at the moment. For nearly 75 years, the Soviet Union was one of the two great powers and an alternative to capitalism.
Now, many of its former satellites are embedded in the European Union with economies which had been adapting and developing, at least until the great turmoil.
The Russian economy, on the other hand, is still dependent on oil and gas. It did grow for a decade at about 6 or 7% every year. But now, the economics ministry in Moscow predicts that the country's gross domestic product will actually contract by about 8% this year.
The Russian economy, then, has really hit the buffers, actually shrinking substantially. The BC's Moscow correspondent, Rupert Wingfield-Hayes, reports from the streets of Moscow.
In long-standing capitalist economies crises come and crises go, leaving more or less pain in their wake, but they don't make people rethink the whole system. But is it different in a new capitalist-ish economy like Russia?
Steve Evans asked Gabriel Stein, the chief international economist for Lombard Street Research in the City of London, what he thought the current diminishing economy would mean for ordinary Russians.
One of the really interesting things about the recession is how we as ordinary people are changed by it. And how sometimes we react in very surprising ways. Take the case of marriage and divorce. Hard times you might imagine would mean more marriage breakdown.
You would be wrong. Dr Andrew Cherlin, professor of social policy at Johns Hopkins University in Baltimore in the United States has discovered that divorce is actually declining just as it did in the last great period of rising unemployment.
Last on
Fri 31 Jul 2009
07:32

GMT