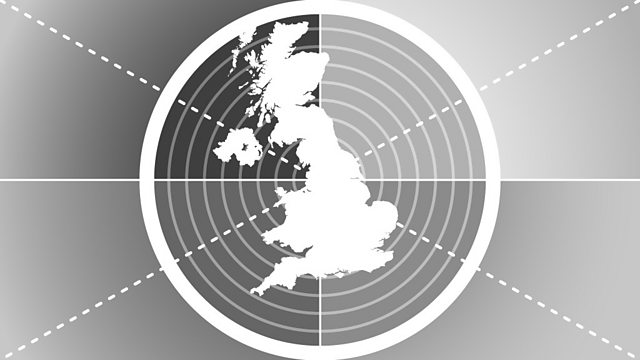 25/07/2009
What is civilisation? Is it great art, music, the way we live or the way we aspire to live? Has the Western hemisphere, in its pursuit of material prosperity lost confidence in the idea of spiritual prosperity? All questions put to the test in Politics UK this week as it searches for the ideal among the law makers of the past, where duty was the order of the day, and asks whether today's politicians measure up? Presented by Sean Curran.
A reporter once asked Mahatma Gandhi -- what do you think of Western Civilization. Gandhi replied -- I think it would be a good idea.
Philosopher John Armstrong has written a book called In Search of Civilization -- Remaking a Tarnished Idea, in which he suggests that the biggest problem facing Western Civilization is that it has delivered material but not spiritual prosperity. John Armstrong suggests that a civilized person would be reasonable, witty, mature refined, courageous and self controlled. Just sort of the qualities we look for from our lawmakers. They've seemed in short supply in recent months when politics has been dominated by the row about expenses.
It's now the parliamentary summer recess, and there's a tradition that Conservative members are sent off with a reading list. This year there are 27 books. We're interested in two of them. A new biography of the former Conservative Prime Minister Harold Macmillan by Charles Williams. And Attlees Great Contemporaries -- a collection of essays by the former Labour Prime Minister Clement Attlee, chosen and edited by the Labour former Welfare Minister Frank Field.
Both Macmillan and Attlee were products of the professional upper middle class of late Victorian Britain. They fought in the First World War, and many underestimated them. Attlee became Labour leader in 1935 largely by default because so many of his colleagues had lost their seats in Parliament.
When Sir Anthony Eden resigned in the wake of the Suez crisis in 1957 members of the Cabinet were asked to choose between Rab Butler, the leader of the Commons and the then Chancellor, Harold Macmillan. They chose Macmillan but few expected him to succeed.
Charles Williams -- who is a working Labour peer -- Lord Williams of Elvel -- and Frank Field came into our studios along with the historian Professor Peter Hennessey who provided an epilogue to Attlee's Great Contemporaries.
Last on
Sun 26 Jul 2009
09:32

GMT