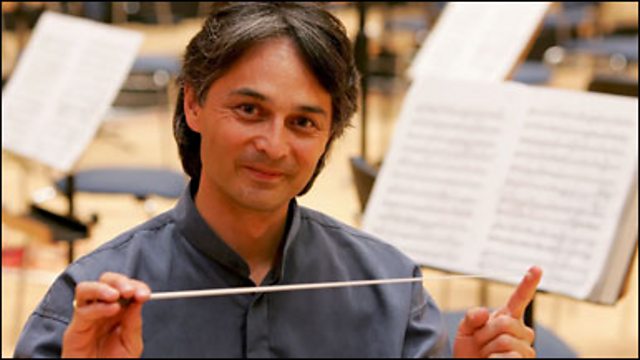 22/07/2009
Your daily journey into global arts, culture and entertainment, with Bidisha.
Jun Markl
Half German, Half Japanese Conductor Jun Markl talks to The Strand about the ideas behind his cross cultural programme for his forthcoming BBC Proms concert.
The War of the Jews
A new theatre production of a 2000 year old text is currently touring Europe, hoping to shed light on the conflict in the Middle East. Performed in 5 languages including Arabic, Hebrew and Yiddish, its Israeli director tells the Strand why he hopes writing from the Roman Empire can help the heal the wounds of the 21st century.
Shahriar Mandanipour
How do you write about passion and repression in a country where the censor wields a black pencil at the least impropriety? Shahriar Mandanipour is a distinguished Iranian novelist who was banned from publishing in his own country. Now based in the US, he takes on the politics and complications of life in Iran in Censoring an Iranian Love Story - his first major book to be translated into English.
Fempop
The nominees for one of the most prestigious British Music Awards were announced yesterday and the shortlist reflects the growing dominance of new young British female artists. Over the last 12 months acts like Florence and the Machine, La Roux and Bat for Lashes and a host of other acts have been clogging up the UK charts and with the overseas successes of Lady Gaga and Katy Perry, some music critics are indicating that the musical future is female. Music journalist Sharon O'Connell gives us her opinion.
Last on
Thu 23 Jul 2009
11:32

GMT