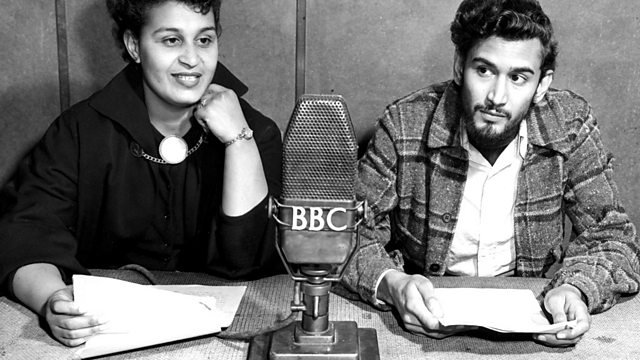 Caribbean voices - Part one
If a good newspaper acts as a nation talking to itself, then Caribbean Voices distinguished itself as a sounding board for the British colonies in Caribbean.
It was a weekly programme where poets, playwrights and prose writers - amateur and professional - sent forth their contributions from the Antilles and those stories, selected, edited and fastidiously recorded washed back over the airwaves as the BBC called the Caribbean.
In this two-part series Colin Grant examines how the programme served to kick start a literary tradition in the region.
The door of the freelancers' room at the Langham Hotel, with its ochre walls and pea-green dado, was always wide open and a host of soon-to-be famous names walked through; Sam Selvon, Derek Walcott, Andrew Salkey, V.S. Naipaul and many others.
The series will travel back to the anxious beginnings of these impoverished fledgling writers who tapped out their stories, on the smooth non-rustle paper, to the sound of their bellies knocking on their backbones.
In part one, Colin talks to some of the original contributors, including the Noble Laureate, Derek Walcott and George Lamming about the remarkable beginnings of Caribbean Voices.
He draws listeners back to the 1940s where in the midst of war an indomitable Jamaican, Una Marson caught the attention of BBC bosses and was given the job of reflecting life in Britain to people in the Caribbean and vice versa.
Last on
Sun 26 Jul 2009
11:05

GMT
More episodes
Previous
You are at the first episode