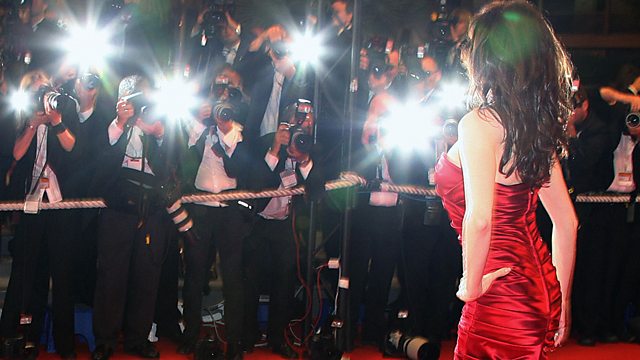 18/07/2009
Herbie Hancock and Lang Lang
Jazz legend Herbie Hancock and Chinese classical musician Lang Lang are currently performing an extraordinary world tour. Conducted by John Axelrod the two pianists are playing with local orchestras in each country in a musical collaboration which marries the excitement and spontaneity of jazz with the structures and control of classical music.
For future tour dates in Italy and North America please visit the website.
http://www.herbiehancock.com/tour/
Etgar Keret
Israeli literary star Etgar Keret discusses the extended afterlife of his novella Kneller's Happy Campers in spite of the themes of death and suicide. The book is about to be published in English for the first time but in film form has already won the screenwriting award and the Camera d'Or at Cannes.
The Moon
The Strand celebrates the 40th anniversary of the first moon landings, assessing the artistic, political and cultural impact of the time when mankind took a giant leap onto a new world.
Ernest Hemingway's 'A Moveable Feast'
As a newly edited version of Ernest Hemingway's A Moveable Feast is released - Andrew Purcell guides us through what has become a literary soap opera and examines the impact of the changes.
Audio of Patrick Hemingway is provided courtesy of Simon & Schuster, Inc a CBS Company. Copyright 2009
French Bond
In case you've have been fooled into thinking that the English have a monopoly on suave, sophisticated, smooth talking spies with a killer instinct and a taste for tuxedos, a new French movie called Rio Ne Repond Plus - in English they're calling it Lost in Rio - will prove the French can do it too - and their version of James Bond is funny.
Venice Biennale
Tim Marlow's final report from the Venice Biennale covers artists from Iran, Pakistan and Afghanistan in an exhibition called East West Divan.
The Proms
For more than 75 years the BBC has broadcast the Proms around the world. The Strand explores the international appeal of this music festival
BBC Proms website http://www.bbc.co.uk/proms/2009/
Last on
Sun 19 Jul 2009
00:32

GMT