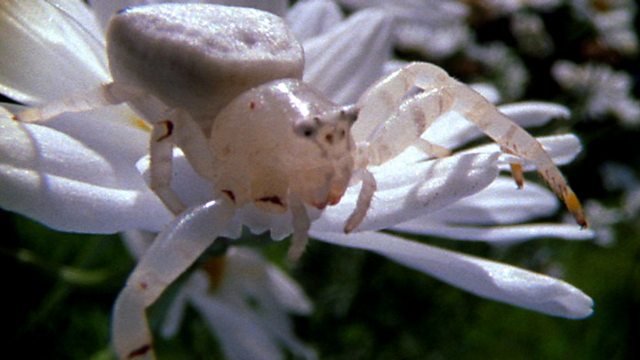 Invisible or visible?
Crab spiders lie in wait for prey on flowers. They are adept at catching bees. It was once thought this was because they were camouflaged, but they show up well in ultraviolet light, which insects can see and is revealed through an ultra-violet sensitive camera. What's the real answer?
Featured in...
Be captivated, informed and inspired by the world's wildlife.

David Attenborough's selection of memorable film moments demonstrating the leaps in filmmaking technology in the past 30 years and showcasing the diversity of life on Earth.