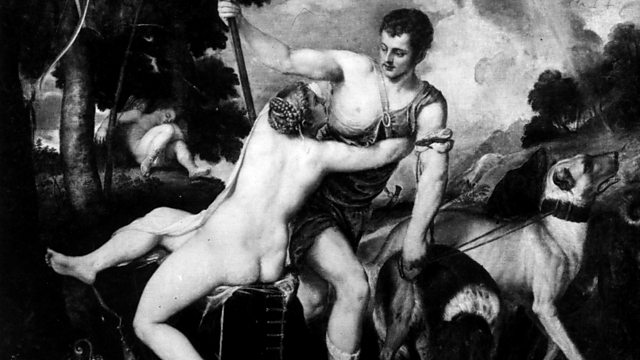 Paganism in the Renaissance
Listen in pop-out player
Melvyn Bragg and guests discuss paganism in the Renaissance. For hundreds of years in the Middle Ages, the only way to read Ovid was through the prism of a Christian moralising text. Ovid's sensual tales of metamorphosis and pagan gods were presented as veiled allegories, and the famous story of Zeus descending to Danae in a shower of gold was explained as the soul receiving divine illumination. But in 1478 Botticelli finished Primavera, the first major project on a mythological theme for a thousand years, and by 1554 Titian completed a very different version of Danae - commissioned by a Cardinal, no less - where she expectantly awaits her union with Zeus in what is a nakedly sexual pose. What happened to bring the myths and eroticism of antiquity back into the culture of Europe? And how was it possible for a Church that was prosecuting for heresy, to exalt in pagan imagery, even in the Vatican itself?With Tom Healy, Professor of Renaissance Studies, Birkbeck College, University of London; Charles Hope, Director of the Warburg Institute and Professor of the History of the Classical Tradition, University of London; Evelyn Welch, Professor of Renaissance Studies at Queen Mary, University of London.
Last on
Featured in...
Discussion of religious movements and the theories and individuals behind them.

Shakespeare - Londons triumphal arches

Browse the Renaissance era within the In Our Time archive.