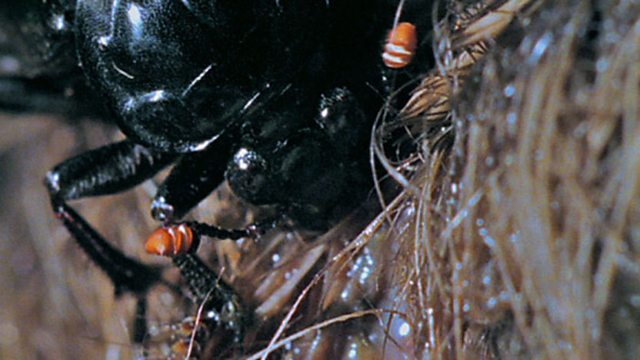 Nature's undertakers
The orange antennae of a sexton beetle guide it to the body a young, dead hedgehog. The female beetle will eventually lay her eggs on the corspe, and then bury it by digging a chamber underneath the body and covering it completely. The female and her offspring then have their own larder to keep them going through the winter months.
Featured in...
Be captivated, informed and inspired by the world's wildlife.

A collection of clips showing the best in timelapse nature films.