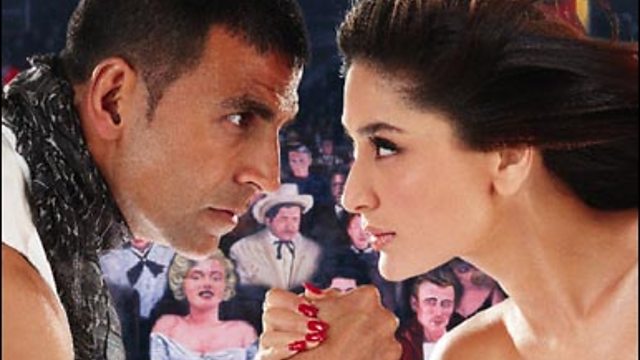 The Strand - Saturday 11th July 2009.
The best of the world's arts, film, music, literature and music brought to you every day presented by Bidisha.
EC Osundo
The Nigerian writer has just been announced as the winner of one of Africa's most prestigious literary prizes. The Caine Prize is awarded for the best short story written in English by an African writer and Osundo is the 10th winner for his short story Waiting. Harriett meets the author.
Ajeg Bali
Maria Bakkalapulo reports on how the Balinese use Balinese music, pop and traditional, to strengthen their identity, especially in relation to the political and religious influence from Jakarta that they fear.
Jameel International Art Prize
The winner of the Jameel international art prize, touted as the Islamic art world's equivalent to the Turner Prize, was announced this week at the Victoria and Albert Museum. Nine artists have been shortlisted for the award, whose work the panel judges to "contribute to a broader debate about islamic culture". Before attending the award ceremony and talking to the winner, Bidisha first met the exhibition curator, Tim Stanley who took her around the shortlisted works.
Ali Sethi
The headlines about Pakistan are all about missiles, death and Islamic extremist but a talented debut novel by Ali Sethi tells a very different story. The Wishmaker tells the story of a fatherless boy growing up amongst strong women in urban middle class Lahore. Set against a backdrop of political strife this tale of love, family and small personal ambitions manages to strike an optimistic note on the future of Pakistan.
One and Other
In London this summer the sculptor Anthony Gormley has come up with an experiment which he calls a living monument. The work is called One and Other and Gormley is asking British people from all over the UK to come and stand - for an hour - on Trafalgar Square's empty plinth - a space where local authorities put specially-commissioned artwork. We talk to Anthony Gormley about the work, viewable online as well as in central London and meet some of those standing on the plinth.
Chika Unigwe
The Strand talks to Chick Unigwe about her latest novel On Black Sisters' Street. Telling the hidden stories of four female prostitutes who have made their way from Africa to make money in Belgium, Chika will be explaining the inspiration behind the novel and why she found the experience of writing about these women liberating.
Bollywood
Bollywood's biggest film of the year has just been released in India. Kambakkht Ishq, translating roughly into English as "Damned Love" stars Akshay Kumar and Kareena Kapoor. And Kambakkht Ishq is a bit different as it's hired Hollywood stars including Sylvester Stallone, former Bond girl Denise Richards and Superman's Brandon Routh. The story is a romance, between a super stuntman and a super model, which pushes screen sexuality a little further in Indian movies.
Last on
Sun 12 Jul 2009
00:32

GMT