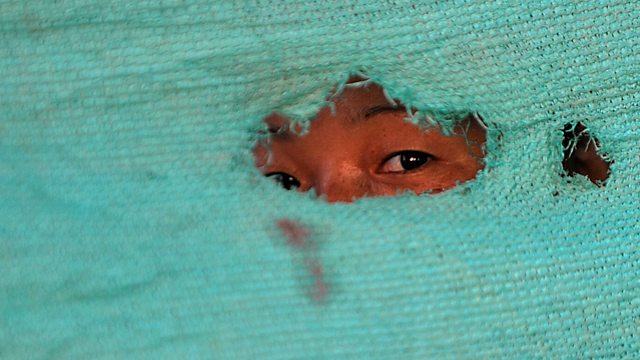 06/07/2009
Personal stories behind the news from all over the world. With Jonathan Charles.
On today's programme: L'Aquila waits for G8; abandoned in South Africa; a $2.1 million lunch; India Coffee House
L'Aquila waits for G8
This week the Italian prime minister, Silvio Berlusconi, will be hosting the G8, amidst the ruins of L'Aquila. Three months ago, the town was hit by violent tremors which left almost 300 people dead. More than fifty thousand were left homeless - they're now living in tents and hotel rooms. Some of the people in the camps tell the BBC's Duncan Kennedy about their current situation.
Abandoned babies in South Africa
In South Africa, some cities are experiencing a 30% rise in the number of youngsters being abandoned - and children's agencies say the economic squeeze is to blame. They're warning that there's less cash to support their organisations as they try to deal with the problem. Our Southern Africa correspondent, Karen Allen, investigates.
A $2.1 million lunch
Chinese businessman, Zhao Danyang, paid $2.1 million for a three hour lunch with Warren Buffett - known as the Oracle of Omaha. The money goes to charity but what did Mr. Zhao gain from it all? Quite a lot, apparently - he wishes he'd had lunch with him sooner!
Save our cafe
It's been a landmark in the Indian capital for years but now it's facing closure. The India coffee House in Delhi's Connaught Place area is one of the last of a chain run by a workers' cooperative. It was famous in the 1960's and 70's as a lively meeting place, where some of the city's most eminent personalities - including Prime Ministers - and ordinary people rubbed shoulders. So why is it facing closure? Outlook's Jyotsna Singh reports.
Last on