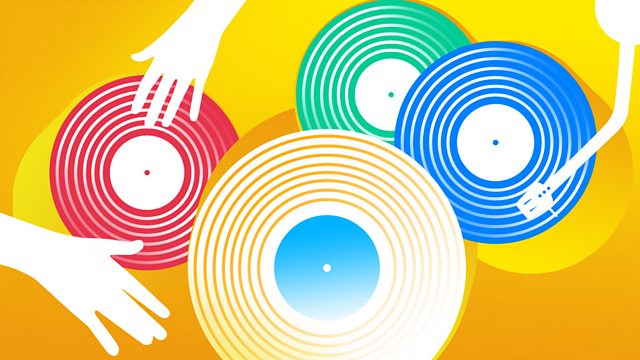 04/07/2009
Charlie showcases compilation albums which introduced us to new genres of music, mixing songs hardly known outside their respective countries of origin with global hits.
Konkani Songs come from the West Coast of India but include Mexican-style trumpets and Italianate vocals. Cape Verdean singer Cesaria Evora needs no introduction but it's good to be reminded that one of her first hits included heavy disco overtones.
Saxophonist Tesfa Maryam Kidane is an eloquent ambassador for what's become a bestselling compilation in the West: Ethiopiques, some two dozen CDs mainly with classic Ethiopian tracks from the 1960s and 70s. Different in sound but from about the same time, bachata music from the Dominican Republic reminds us of more relaxed times.
Plus a remix of a classic Bonga song, Australian aboriginal music and a singer-songwriter's journey through Italy.
Tracks played in this week's programme:
Country: Australia
Title: Djarimirri
Artist: Geoffrey Gurrumul Yunupingu
CD Title: Rough Guide to Australian Aboriginal Music
Label: World Music Network
Cat. Number: RGNET1207CD
Country: Italy
Title: Il Viaggio
Artist: Gianmaria Testa
CD Title: Italia
Label: Putumayo
Cat. Number: PUT 290
Country: India
Title: Lisboa
Artist: Lorna
CD Title: Konkani Songs: Music from Goa Made in Bombay
Label: Trikont
Cat. Number: US 0395
Country: Angola
Title: Kapakaio
Artist: Bonga
CD Title: Confusoes 1
Label: Out Here
Cat. Number: OH 012
Country: Ethiopia
Title: Heywèté
Artist: Tesfa Maryam Kidane
CD Title: Very Best of Ethiopiques
Label: Manteca
Cat. Number: MANTCD245
Country: Cape Verde
Title: Bia Lulucha
Artist: Cesaria Evora
CD Title: Telling Stories to the Sea
Label: Luaka Bop
Cat. Number: 9362-45669
Country: Dominican Republic
Title: Mi Secreto
Artist: Leonardo Paniagua
CD Title: Bachata Roja
Label: IASO
Cat. Number: IASCD3
Last on