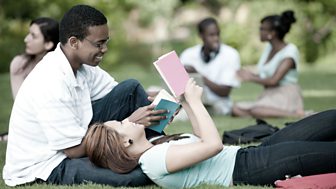 World Book Club
World Book Club invites the globe's great authors to discuss their best known novel. This monthly programme, presented by Harriett Gilbert, includes questions from World Service listeners.
On radio
Wednesday 08:05 GMT
BBC World Service
All upcoming (1 new)
Coming up
In October, Deborah Moggach will be discussing her novel Tulip Fever.
An artist falls for a young married woman while he's commissioned to paint her portrait during the tulip mania of 17th century Amsterdam.
Send in your questions about the book to worldbookclub@bbc.co.uk.