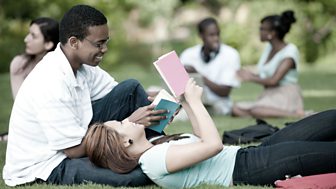 World Book Club
World Book Club invites the globe's great authors to discuss their best known novel. This monthly programme, presented by Harriett Gilbert, includes questions from World Service listeners.
From JD Salinger's Catcher in the Rye to Irving Welsh's Trainspotting
Coming up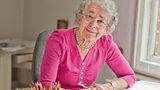 In February Judith Kerr will be talking about her novel When Hitler Stole Pink Rabbit on World Book Club.
When Hitler Stole Pink Rabbit is Judith Kerr's classic semiautobiographical novel for children set in an increasingly surreal Berlin in 1933, as Hitler's election campaign is underway.
We need questions to be sent in for her from all over the world and if you are in the UK please be part of the audience for the recording at Old Broadcasting House, London W1A. 
Contact us at worldbookclub@bbc.co.uk.
You can also send your questions in via WhatsApp on : + 44 75 25 14 27 34
(Picture: Judith Kerr. Credit: Eliz Huseyin.)