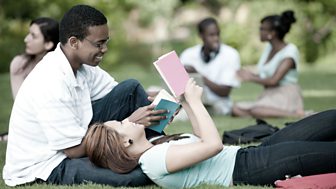 World Book Club
World Book Club invites the globe's great authors to discuss their best known novel. This monthly programme, presented by Harriett Gilbert, includes questions from World Service listeners.
On radio
There are no upcoming broadcasts of this programme
Last on
Wed 6 May 2015 08:05 GMT
BBC World Service
Coming up
In July Andrey Kurkov will be discussing his novel Death and The Penguin in Kiev, in the Ukraine.
Aspiring, but desperate writer Viktor is asked to write the obituaries of Kiev's VIPs, to be kept on file should they die. His pride at being published soon turns to horror as he is drawn into a terrible conspiracy.
Please send in your questions about the book to worldbookclub@bbc.co.uk.