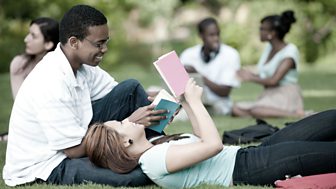 World Book Club
World Book Club invites the globe's great authors to discuss their best known novel. This monthly programme, presented by Harriett Gilbert, includes questions from World Service listeners.
From JD Salinger's Catcher in the Rye to Irving Welsh's Trainspotting
Coming up
Leila Aboulela will be discussing her novel Minaret in November.
The quietly gripping story of one woman's spiritual awakening as she travels on a harrowing journey from the upper class echelons of Khartoum to a world of drudgery and loneliness in London.
Should you wish to attend the recording in London or send in a question please email worldbookclub@bbc.co.uk