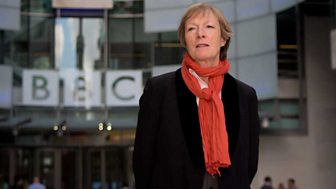 World Book Club
World Book Club invites the globe's great authors to discuss their best known novel. This monthly programme, presented by Harriett Gilbert, includes questions from World Service listeners.
Podcast
Episodes to download
World Book Club (147)
From Alice Walker to Chinua Achebe, the world's…
Coming up
In March Marian Keyes will be talking about her novel Rachel's Holiday on World Book Club.
Overly fond of recreational drugs, 27-year old Rachel Walsh is marched off for rehab at Dublin's answer to the Betty Ford Clinic, where she ends up seeking redemption in the shape of Chris, a "man with a past".
We need questions to be emailed from outside Britain and if you're in the UK we need guests to be part of the audience at Old Broadcasting House, London.
Should you wish to attend or send in a question please email worldbookclub@bbc.co.uk.
World Book Club Archive Highlights