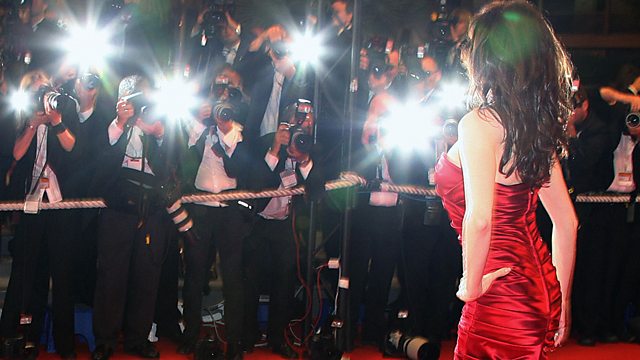 The Strand - Friday 3rd July 2009.
The best of the world's arts, film, music, literature and music brought to you every day presented by Bidisha.
Kambakkht Ishq
Bollywood's biggest film of the year has just been released in India. Kambakkht Ishq, translating roughly into English as "Damned Love" stars Akshay Kumar and Kareena Kapoor. And Kambakkht Ishq is a bit different as it's hired Hollywood stars including Sylvester Stallone, former Bond girl Denise Richards and Superman's Brandon Routh. The story is a romance, between a super stuntman and a super model, which pushes screen sexuality a little further in Indian movies.
Jeff Koons
The US artist Jeff Koons discusses his latest exhibition called Popeye Series, which incorporates some of his signature motifs including surreal combinations of everyday objects, cartoon imagery and children's inflatables.
Jeff Koons: Popeye Series 2 July - 13 Sept 2009
Ajeg Bali
Maria Bakkalapulo reports on how the Balinese use Balinese music, pop and traditional, to strengthen their identity, especially in relation to the political and religious influence from Jakarta that they fear.
Chika Unigwe
The Strand talks to Chika Unigwe about her latest novel On Black Sisters' Street. Telling the hidden stories of four female prostitutes who have made their way from Africa to make money in Belgium, Chika will be explaining the inspiration behind the novel and why she found the experience of writing about these women liberating.
Last on