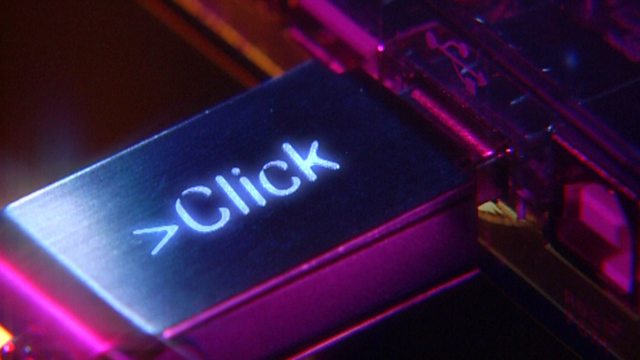 30/06/2009
FREECONOMICS
How have web companies like Google, YouTube and Yahoo! built successful businesses when most of their products are free?
That's the question Wired magazine's editor-in-chief Chris Anderson asks in his new book FREE. Gareth chats to him about 'freeconomics' and future business models for net content.
Chris also shares his passion for building DIY Drones. These are small unmanned aerial vehicles, built by amateur enthusiasts using 'open source' hardware.
CYBERBULLYING REPORT
This week sentencing is due in the controversial MySpace cyberbullying case in the United States.
Lori Drew, a middle-aged woman from Missouri, posed as a boy called Josh on MySpace to befriend Megan Meier, 13. When 'Josh' ended their virtual relationship, Megan committed suicide.
A Europe-wide survey earlier this year by Microsoft, suggests that almost a third of all teenagers have experienced some form of cyberbullying. Denmark was found to have the highest incidence, with 45 per cent of teenagers saying they'd been bullied online.
BBC reporter Angela Saini looks at new initiatives to tackle this growing problem.
SAVE OUR SOUNDS
From fax machines to floppy disc drives, the sounds of yesterday's gadgets are disappearing.
The BBC's Save Our Sounds project aims to create a global sound map of endangered noises, sent in by listeners. So we're calling on you, the Digital Planet audience, to suggest sounds you'd like to save from the world of technology.
For more information about how to take part visit the website below. There you can also take a 'sound journey' around the world via the interactive sound map.
And if you'd like to find out more about endangered audio, tune in to 'World Sounds' - the Discovery science series - starting on Wed 8 July on BBC World Service.
Last on