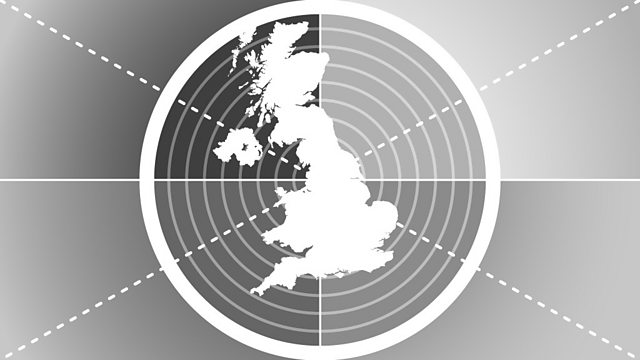 27/06/2009
A new Speaker, and a new plan for keeping politics honest: but like reputation, isn't trust once lost hard to recover? Will the British public ever feel the same again about their politicians? How did a row about expenses turn into a crisis over the constitution? A former Cabinet Secretary argues it was the straw that broke the camel's back. And if Britain's constitution is in need of a make-over, is the American model the answer? All that on Politics UK.
The House of Commons elected a new Speaker this week. John Bercow, the 157th Speaker, and the first Jewish occupant of the chair, has declared he will be a reformer. Parliament has been shaken and shamed in the last tumultuous weeks over the expenses scandal. So will the appointment of a new Speaker help restore its reputation? Among the crowd watching the new Speaker in the central lobby of the Houses of Parliament were the Labour MP Gisela Stuart and the Conservative, Ed Vaizey.
As a result of the furore over expenses, the standing of Westminster's politicians has sunk and the political class is widely reviled. The academic Marek Kohn, who has written a book called "Trust: Self-interest and the Common Good", says that trust is a very difficult thing to measure.
One of the consequences of the scandal over MPs' allowances has been an increase in calls for a radical re-think of Britain's overall system of government. Strong government has long been seen as one of the virtues of the way politics works in Britain, but the power of the executive is now under scrutiny. Lord Turnbull was the Cabinet Secretary and the head of the civil service between 2002 and 2005. Why does he think the expenses scandal has led to a demand for a complete overhaul of the constitution?
Many of the proposals for reform have come from American politics. Shirley Williams, now Baroness Williams, is a Liberal Democrat, who teaches at the Kennedy School in Harvard. Jonathan Freedland is a journalist on the Guardian newspaper who wrote a book 10 years ago that argued it was time for Britain to re-invigorate its politics with the best bits of American democracy. They discuss whether the expenses scandal in Britain could be the catalyst for changes in how the country is run.
Last on
Sun 28 Jun 2009
09:32

GMT