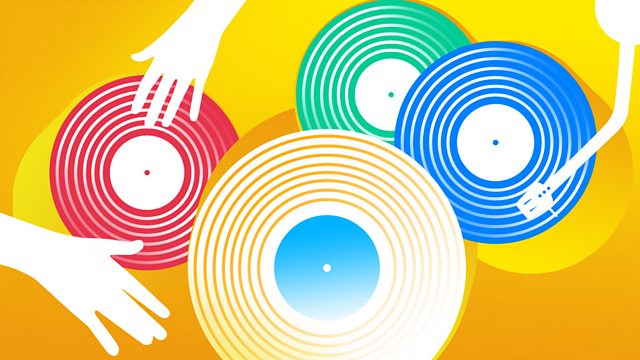 27/06/2009
Eccentric Czech duo Dva starts the programme with ice-cream-inspired Nanuk, followed by Beata Palya singing in English and a new offering by Ersatz Musika, a Russian/Ukrainian émigré band fronted by accordionist, lyricist and singer Irina Doubrovskaja.
Two young artists follow: Nneka Egbuna has come a long way from singing in her school's and church choirs in Warri in her native Nigeria while Tarrus Riley is making waves in the world of Jamaican reggae.
Veteran pianist and producer Allen Toussaint goes back to his New Orleans roots with The Bright Mississippi and Italy's brass ensemble Banda Olifante brings the programme to an exuberant finish.
Tracks played in this week's programme:
Country: Czech Republic
Title: Nanuk
Artist: DVA
CD Title: Fonok
Label: Indies Scope
Cat. Number: MAM435-2
Country: Hungary
Title: I'm Happy
Artist: Beáta Palya
CD Title: Adieu Les Complexes
Label: Naïve
Cat. Number: WN145120
Country: Russia/Germany
Title: Song on a Gipsy Air
Artist: Ersatz Muzika
CD Title: Songs Unrecantable
Label: Asphalt Tango
Cat. Number: CD-ATR 2209
Country: Nigeria
Title: Kangpe
Artist: Nneka
CD Title: No Longer at Ease
Label: Yo Mama's
Cat. Number: YPS 88697334582
Country: Jamaica
Title: One Two Order
Artist: Tarrus Riley
CD Title: Parables
Label: Cannon
Cat. Number: VPCD2334
Country: USA
Title: St James Infirmary
Artist: Allen Toussaint
CD Title: The Bright Mississippi
Label: Nonesuch
Cat. Number: 400076
Country: Italy
Title: Los Peces
Artist: Banda Olifante
CD Title: Banda Olifante
Label: Felmay
Cat. Number: FY 7030
Last on
Mon 29 Jun 2009
02:32

GMT