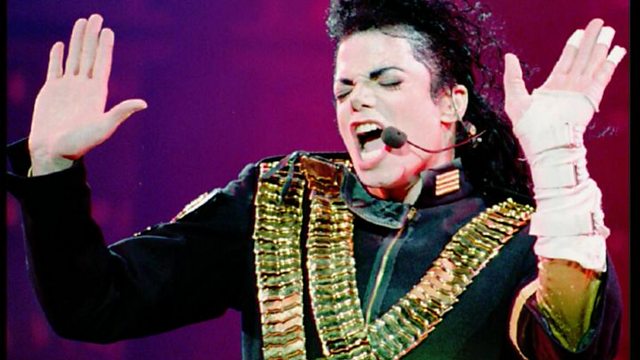 The Strand - Saturday 27th June 2009.
The best of the world's arts, film, music, literature and music brought to you every day- presented by Harriett Gilbert.
Nii Ayikwei Parkes
The Ghanaian novelist talks about his novel The Tail of the Blue Bird, a story about a young forensic scientist who returns to Ghana from the UK and must try to solve a disturbing murder enquiry where the crime seems more rooted in folklore than forensics.
Michael Jackson
The Strand pays tribute to the singer whose music reached all corners of the globe.
Food Inc
Food Inc has been called essential viewing by the LA Times. It's "Harder to watch than any horror film" says NY Daily News. We review this impactful new documentary feature film about mechanised food production recently released in the USA.
Adaobi Tricia Nwaubani
If you've ever had one of those emails from people who want your bank details you'll be interested in a very funny new novel from Nigeria's Adaobi Tricia Nwaubani. I Do Not Come To You By Chance tells the story of an idealistic young chemical engineer sucked into the weird world of "Cash Daddy" whose considerable fortune comes from online theft.
1989 German Films
Twenty years since the fall of the Berlin Wall the Berlin Film Museum opens an exhibit of previously unseen photographs and film footage from the East German side of the wall, much of it shot by ordinary citizens. Damien McGuinness reports.
Time Out
It's 50 years since pianist Dave Brubeck surprised the Jazz world by releasing his legendary album Time Out which included the songs Take Five and Blue Rondo a la Turk. Musicologist Professor Allan Moore joins Mark to examine what made this such a landmark album and why it endures today.
Last on
Sun 28 Jun 2009
00:05

GMT