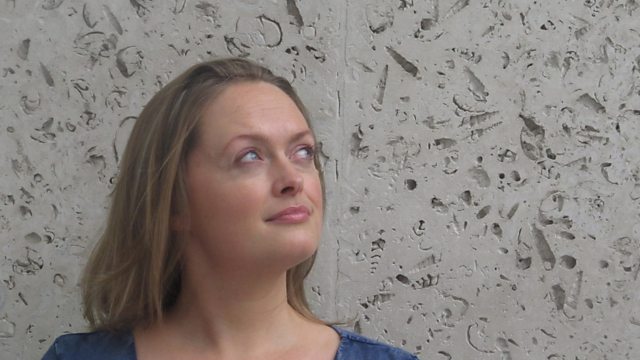 26/06/2009
GENDER AND SCIENCE
A study published this week of tests completed by citizens from around the world showed a 70% bias – stereotyping scientists as men. Significantly, that had a link to how well boys and girls performed at science and maths in school. But why?
Are these stereotypes affecting our subconscious thoughts, and cultural views?
We talk to the researchers a the University of Virginia, USA.
A strong advocate of closing the gender gap in Science in the UK is leading scientist Baroness Susan Greenfield. She recently authored a report on "Women in Science, Technology and Engineering" for the UK government, and is the first female director of the Royal Institution in its 200 year history. What does she think of the new research?
EARLIEST GRANARIES FOUND
When did humans first store food? It's an important question that goes to the heart of when human beings shifted from being hunter gatherers to planning for the future allowing societies to grow.
Recent excavations of Dhra near the Dead Sea in Jordan have uncovered 11 thousand year old granaries used to store grain. Structures that may show when a critical shift in human societies started - The shift from hunting and gathering when hungry, to forward planning and storing food.
COMPUTERS AND CROPS
It's becoming increasingly important as we have to feed more and more people globally with limited space and resources. The latest in control is to model the farmland ecosystem on computers, to help predict the impact of changing weather and climate, or the use of new pesticides, before they happen in reality. It also looks to see how we can get a better balance between crops and the surrounding biodiversity of plants and animals.
BRITAIN'S SCIENCE MUSEUM IS 100
Science Museum in London is celebrating its centenary. They have a vast and fabulous array of artefacts on display marking some of our most incredible scientific achievements. Geoff Watts went for Science in Action – the museum is asking visitors to vote for most important artefact in 20th century science.
MIRRORS ON THE MOON
When Neil Armstrong and Buzz Aldrin first stepped foot on our satellite 40 years ago, they left behind an experiment that has been running ever since, and has revealed some startling findings – like the fact the moon is moving away from us…
But after 4 decades its funding has now been cut. Could this mean the end of this iconic experiment?
Last on
Sun 28 Jun 2009
03:32

GMT