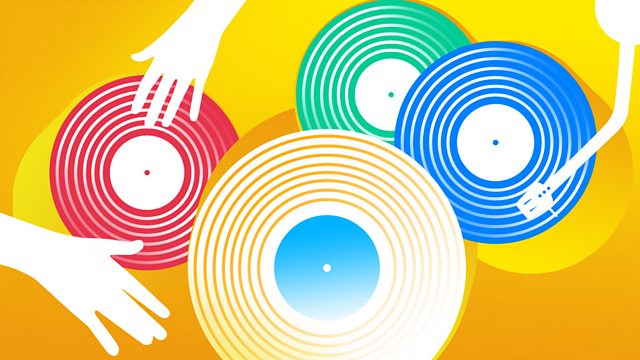 13/06/2009
On the programme this week Charlie brings you music from Cape Verde, Turkey, Paraguay, and Spain.
Firstly we hear from Lura, a singer of Cape-Verdian descent born in Portugal. She combines contemporary influences with traditional Cape-Verdian music on her song Tabanka. Barcelona-based group Ojos de Brujo describe their sound as "jipjop flamenkillo" or hip hop with a little flamenco. We play a track from their latest album Aocaná.
To Paraguay next for a song from Quintana-Escalante, a local group recommended to Charlie by a listener of the show. Following that is the upbeat sound of Balkan gypsy-maestro Goran Bregovic with Hop Hop Hop from his Best of album.
Charlie revisits some of the Turkish music he explored in his recent programmes from Istanbul. Ehmedo is sung by the Kurdish singer Aynur. And the second track is a collaboration between singer Sevval Sam and British group Up, Bustle & Out. Finally we end on a track from US musician Mooondog taken from his album More Moondog.
Tracks played in this week's programme:
Country: Cape verde
Title: Tabanka
Artist: Lura
CD Title: Eclipse
Label: Lusafrica
Cat. Number: 5675 562222
Country: Spain
Title: Rumba Del Sadios
Artist: Ojos de Brujo
CD Title: Aocaná
Label: Warner
Cat. Number: 2564691346
Country: Paraguay
Title: Tahachi Remimbyasy
Artist: Quintana-Escalante
CD Title: Duo de la Simpatía
Label: Cerro Cor
Cat. Number: ECC 5008
Country: Bosnia/Serbia
Title: Hop Hop Hop
Artist: Goran Bregovic
CD Title: Best of Goran Bregovic
Label: Wrasse
Cat. Number: WRASS 241
Country: Turkey
Title: Ehmedo
Artist: Aynur
CD Title: Crossing The Bridge
Label: Corazon
Cat. Number: 5050467 8740 2
Country: Turkey
Title: Yol Türküsü
Artist: Up Bustle & Out (feat. Sevval Sam)
CD Title: Istanbul 's Secrets
Label: Collision
Cat. Number: CCT 3017-2
Country: USA
Title: Oo Solo
Artist: Moondog
CD Title: More Moondog
Label: Honest Jons
Cat. Number: HJRCD106
Last on
Mon 15 Jun 2009
02:32

GMT