Further Reading

For an overview of recent writing about Pope, see Paul Baines, The Complete Critical Guide to Alexander Pope (London: Routledge, 2000), a good place to start exploring the field.

For a paperback selection of Pope's works with explanatory notes there are several options: a good choice would be Alexander Pope: A Critical Edition of the Major Works, edited by Pat Rogers, The Oxford Authors (Oxford: Oxford University Press, 1993).

Some of the other books that a Pope enthusiast would want to look at are more likely to be found in libraries. First, there is the standard multi-volume edition of the poems, The Twickenham Edition of the Poems of Alexander Pope, edited by John Butt and others (London: Methuen, 1939-69), which gives scholarly introductions and annotations to all the poems. For a more recent edition of the work often seen as the culmination of Pope's poetic career, see The Dunciad in Four Books (1743), edited by Valerie Rumbold, Longman Annotated English Texts (London: Pearson, 1999), which gives a general introduction to the issues in the poem and lots of detailed notes on the various people satirised in it.

Pope's prose is collected and annotated in a two-volume set, The Prose Works of Alexander Pope, edited by Norman Ault and Rosemary Cowler (Oxford: Blackwell, 1936-86).

Further Reading (cont.d)

The standard edition of his letters is The Correspondence of Alexander Pope, edited by George Sherburn, 5 vols (Oxford: Clarendon Press, 1956); but a good selection with introduction and notes is currently available in Alexander Pope: Selected Letters, edited by Howard Erskine-Hill (Oxford: Oxford University Press, 2000).

Much of the raw material for a biography of Pope was recorded by his friend Joseph Spence as part of a fascinating manuscript collection of anecdotes about his acquaintances. The manuscript has been edited with explanatory notes and an index in a two-volume set: Joseph Spence,Observations, Anecdotes, and Characters of Books and Men, edited by James M. Osborn (Oxford: Clarendon Press, 1966).

There have been many biographies of Pope over the years: Maynard Mack's Alexander Pope: A Life (New Haven: Yale University Press, 1985) is the work of one of the outstanding Pope scholars of the twentieth century. A bonus here is the very generous selection of illustrations, helping to bring Pope and his circle to life for the modern reader. Valerie Rumbold's Women's Place in Pope's World (Cambridge: Cambridge University Press, 1999) studies the women he knew and wrote about, not just in the context of contemporary gender issues, but also with an eye to what archival research can recover about their individual lives.
Credits
Presenter

Melvyn BRAGG
Producer

Elaine LESTER
Featured in...
Popular culture, poetry, music and visual arts and the roles they play in our society.

Browse the 18th Century era within the In Our Time archive.
In Our Time Downloads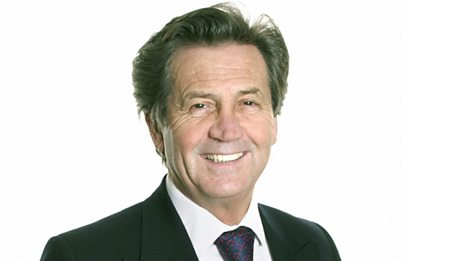 Every episode of In Our Time - available to download to listen to when & where you want.