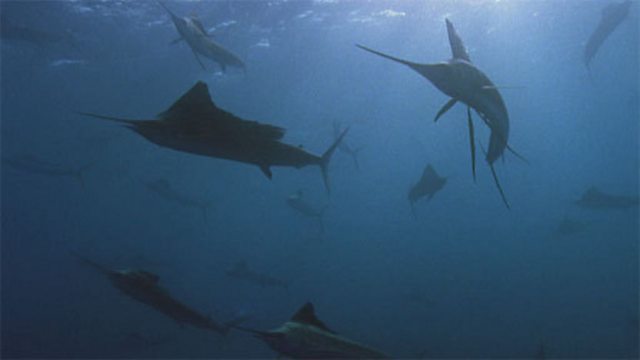 Sailfish feeding frenzy
There's a short time window when baitfish come to the surface in such abundance, attracting predators from above and below. Sailfish have been filmed before, but not these extraordinary gatherings of over 100 feeding on a single shoal. They can travel at speeds of up over 90kph and there are plenty of casualties during the hunt, so diving to film them is not for the faint-hearted!
Featured in...
Watch the best video clips of the BBC series Planet Earth.

Be captivated, informed and inspired by the world's wildlife.