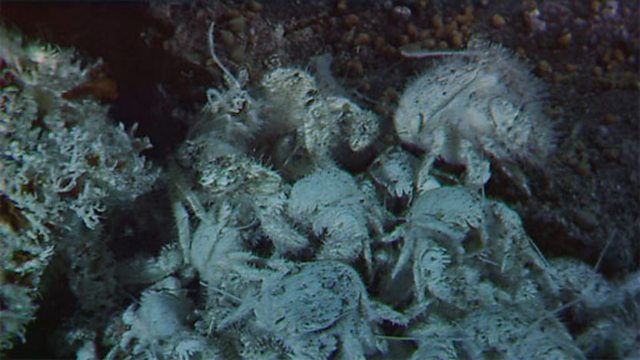 Dragon vent lobsters
These first ever HD pictures from 3km below the surface of the ocean were accomplished through a unique collaboration between Japanese broadcasters NHK and marine research institute, JAMSTEC. One of several trips using deep sea ROVs was to the Dragon Vent where the crew agreed that the population of crustaceans resembled bristling Samurai warriors.
Featured in...
Watch the best video clips of the BBC series Planet Earth.

Be captivated, informed and inspired by the world's wildlife.